Spicy Roasted Cauliflower
Posted by admin on
This spicy roasted cauliflower is a quick and easy side dish made with a whole cauliflower broken into florets and roasted in a chili powder and paprika spice blend until crispy at the edges and tender throughout.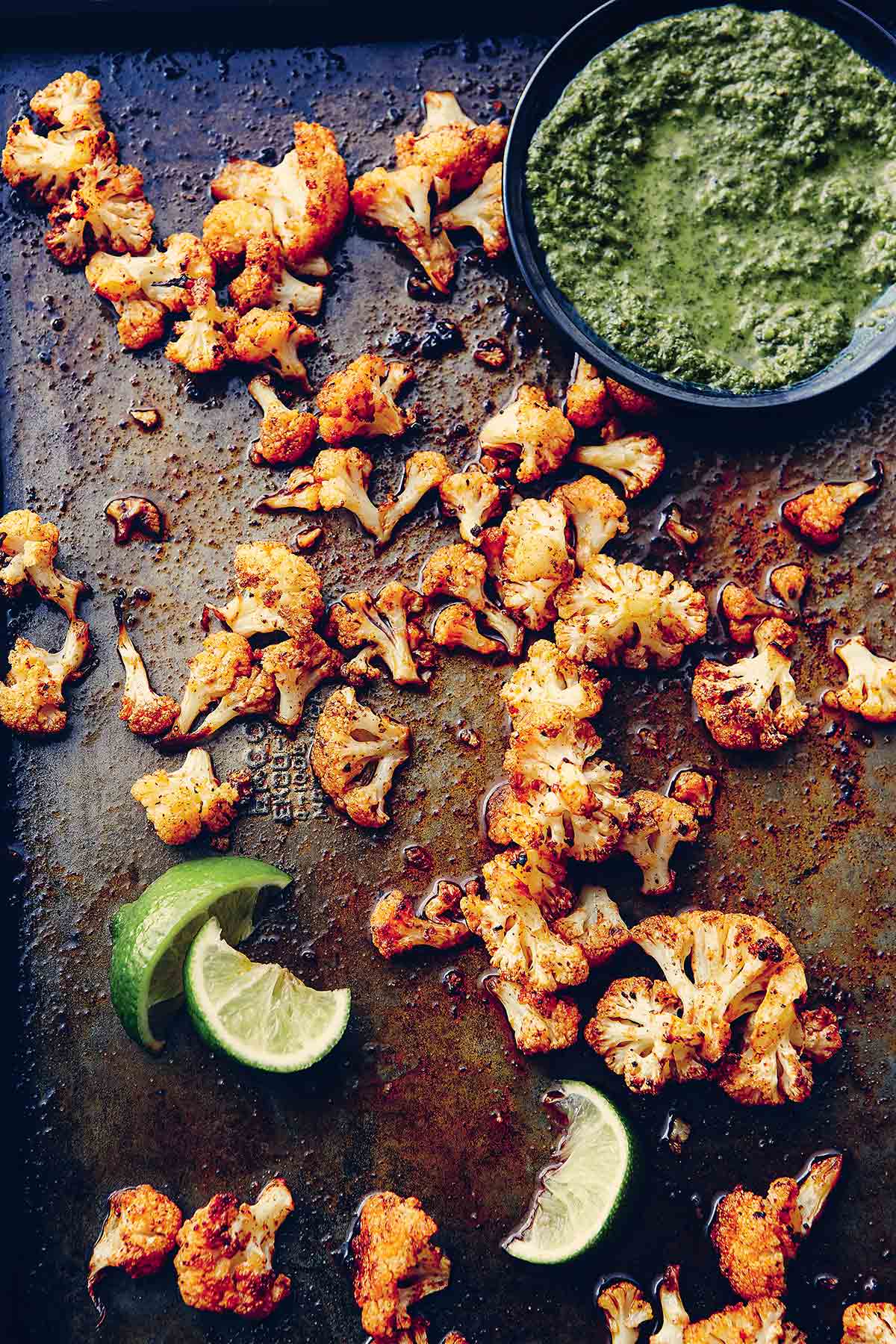 Adapted from Charmian Christie | The Messy Baker | Rodale Books, 2014
This Spicy Roasted Cauliflower is so good even a non-cauliflower-eater will change his or her mind. Thats what were hearing about this recipe with hints of smoked paprika and cayenne. As for that cooling cilantro sauce alongside the cauliflower in the photo above, we gotta say, were so focused on the sassy and spicy roasted cauliflower, we sometimes forgot about making it. Its not at all necessary since roasting turns ordinary cauliflower into a surprisingly complex side that requires almost no effort. That said, try the two in tandem and you have yourself a company-worthy side for ANY occasion.Renee Schettler Rossi
Spicy Roasted Cauliflower
Quick Glance
15 M
45 M

Serves 3 to 4
Print Recipe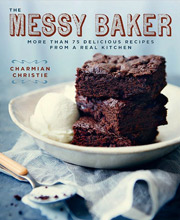 Want it? Click it.
Ingredients
Email Grocery List
Send Grocery List
Email the grocery list for this recipe to:
1 medium head cauliflower

3 tablespoons vegetable or mild olive oil

1 teaspoon chili powder

1 teaspoon smoked paprika

1/4 teaspoon fine sea salt

Freshly ground black pepper, to taste

1 lime, cut into wedges (optional)
Directions
1. Adjust the oven rack to the middle position and preheat the oven to 425F (218C).

2. Cut the cauliflower into quarters. Then cut away the thickest part of the core. You can now pull the florets apart with your fingers or cut them with the tip of a paring knife. You want the florets to be 1 1/2 inches or so in size. (Cutting the cauliflower into uniform pieces is essential for even roasting. You should have about 4 generous cups florets.)

3. Dump the cauliflower in a large bowl. In a small bowl, whisk together the oil, chili powder, paprika, salt, and a good grinding of black pepper. Pour the oil mixture over the cauliflower florets and toss to thoroughly coat.

4. Spread the cauliflower in a single layer on a rimmed baking sheet lined with parchment and roast, stirring once, for 20 to 30 minutes. You want the cauliflower to be deep golden and beginning to crisp at the edges.

5. Serve the roasted cauliflower with the lime wedges and cilantro sauce, if desired. Originally published October 6, 2014.
Crisper Spicy Roasted Cauliflower Variation
The author notes that for even crisper results, you should rely on your ovens convection setting, if it has one, and adjust the temperature accordingly.
---
Share this post
---
---