Oven Roasted Crispy Chicken Thighs Recipe
Posted by admin on
Baked chicken is a game day favorite and this recipe sees that old favorite through a different lens, that is the chicken is baked to a crispy crunch in the oven but left tender and succulent on the inside. This oven-roasted crispy chicken is sort of crunchy but not in the traditional sense you would get using oil and batter, it is roasted to a crackling finish. So healthy and excellent! I needed to bring some chicken to an event recently and I really wanted my chicken to stand out because it was healthily and baked. So when I found this Youtube video explaining how to make oven-roasted chicken, I knew I was onto a winner! The chicken looked so gorgeous and was so beautiful with the crunchy crust stacked up on top and served with a honey mustard  dipping sauce, and by the sound of it, the chicken was going to be delicious as well. The chicken I used was from my favorite healthy food market and had been grown in a free-range environment. I planned on serving my air fried chicken on a gingham table cloth with American flags at the center of the table and that made this recipe an instant Southern Classic in my world.
Ingredients:
8 chicken thighs (bone-in & skin-on)
2Tbsp avocado oil
2 tsp garlic powder
2 tsp onion powder
1 1/2 tsp paprika
1 tsp dried oregano
1 tsp dried thyme
1 tsp salt
1/2 tsp black pepper
Directions:
First, mix all your seasonings in a bowl and then add the avocado oil to the chicken and add most of the seasoning and coat the chicken thoroughly.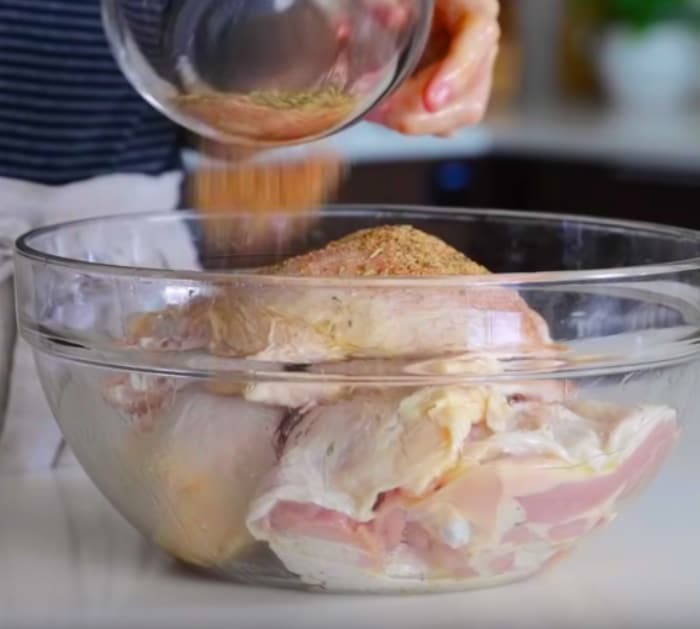 Then place the chicken thighs on a sheet pan with a rack then cook in the oven at 400 for about 20 minutes.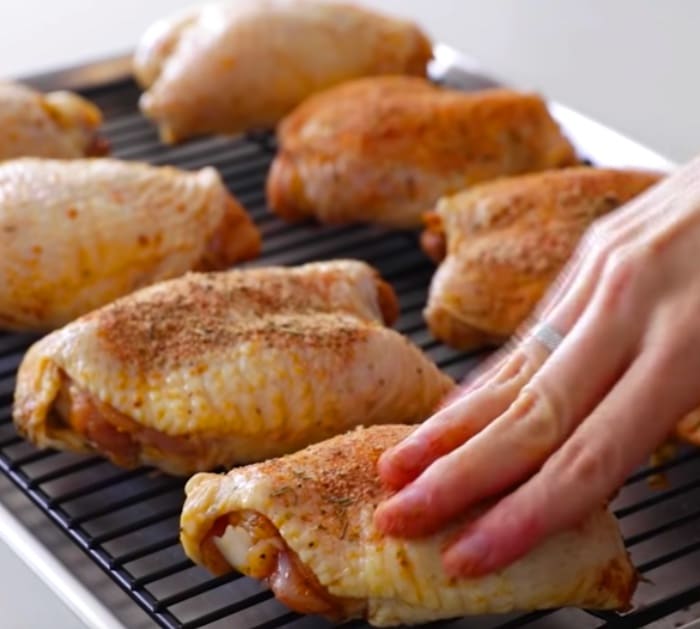 This recipe is excellent!
Oven Roasted Crispy Chicken Thighs Recipe
The post Oven Roasted Crispy Chicken Thighs Recipe appeared first on DIY Joy.
---
Share this post
---
---