A Grand Welcome: Dramatic Entry Ideas that Make an Instant Impact
Posted by admin on
They say that first impressions are the best ones and last for a while. This is true in regards to home design as well. As friends, family and guests step into your home, it is the entry that first gives them a taste of what rest of the house looks and feels like. Sometimes it might be spot on and on other occasions it might be misleading. But one thing is absolutely certain – a great entry is bound to wow them and make the best possible first impression! Of course, not every home can have a stunning entry room that is both large and lavish in its appearance. In big cities with small apartments, this is definitely impossible. But for those who can afford to spare time, resources and space for it, the grand entry is a masterpiece that you just cannot miss.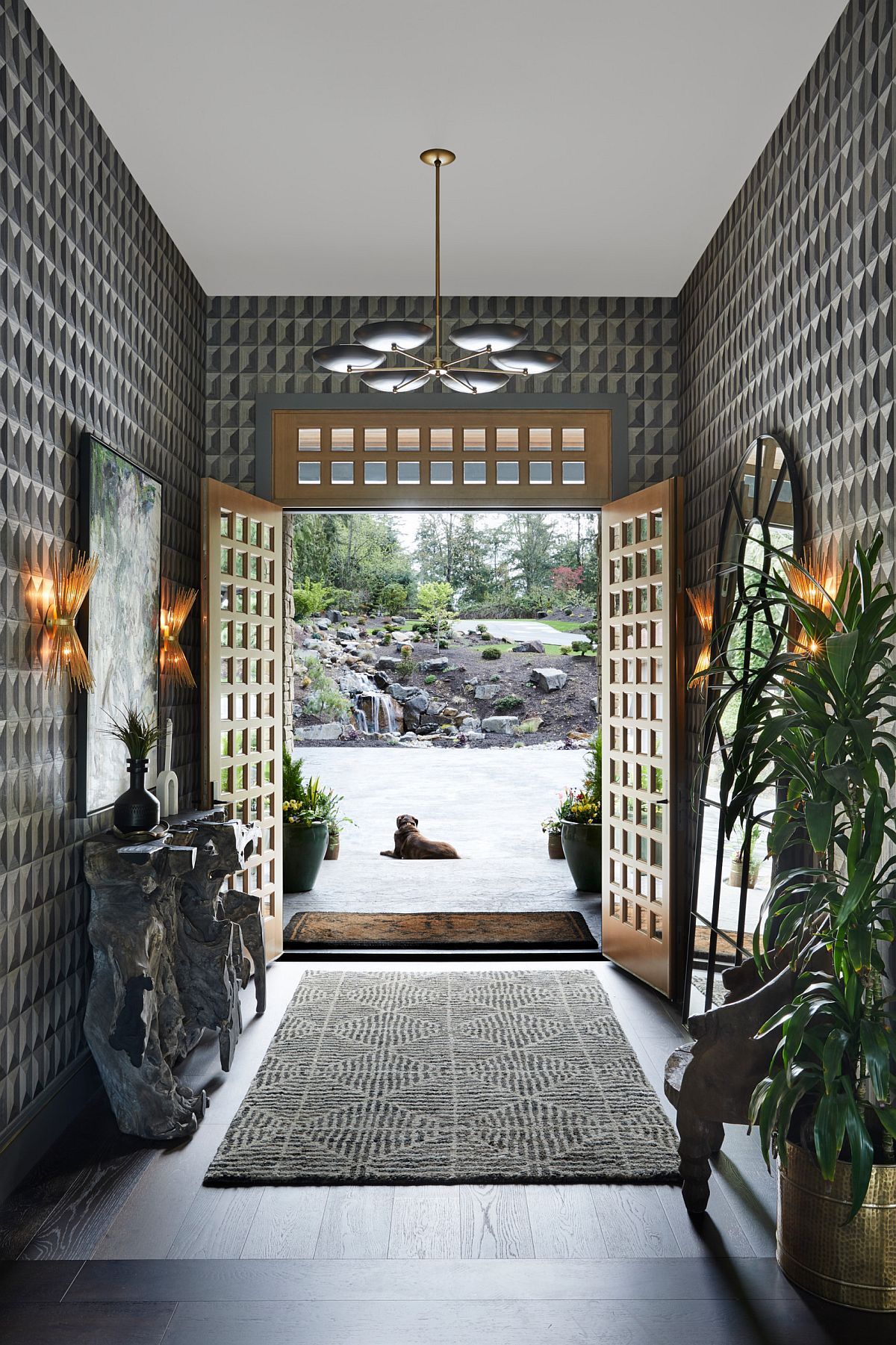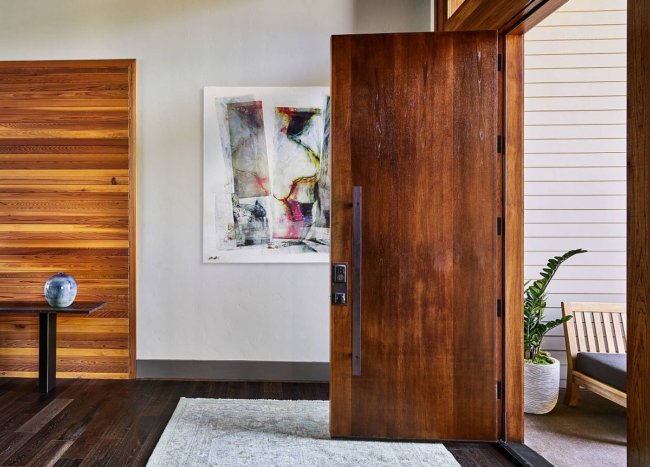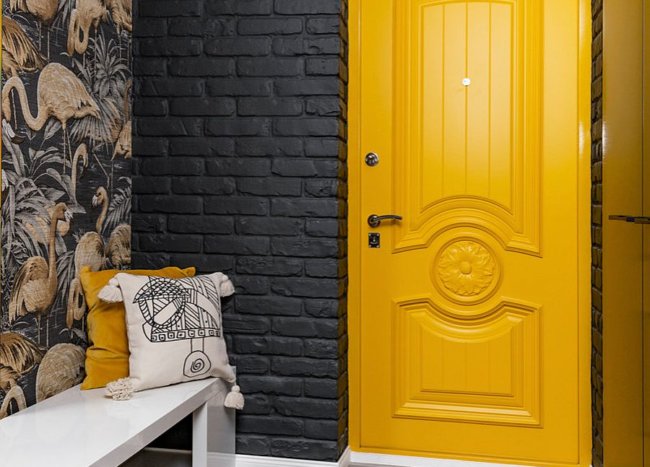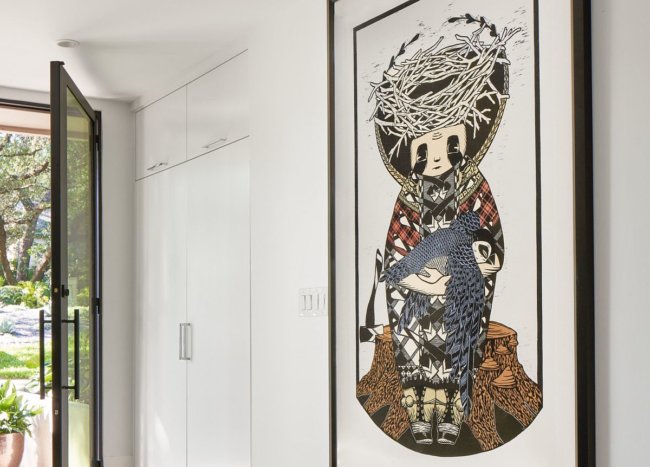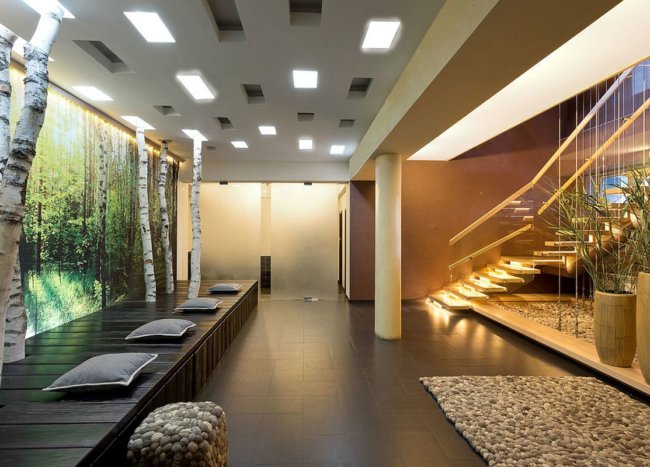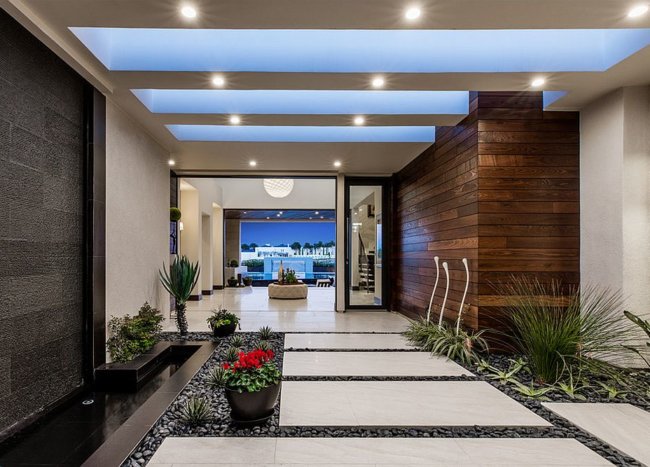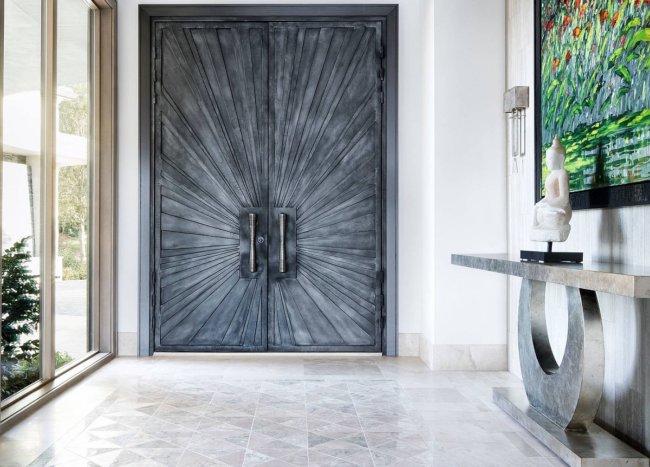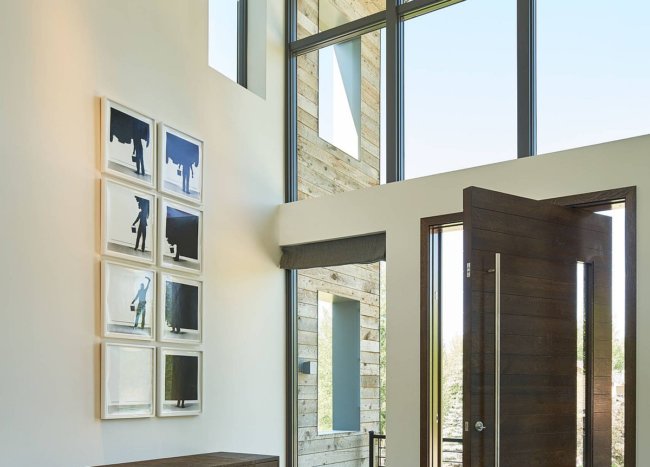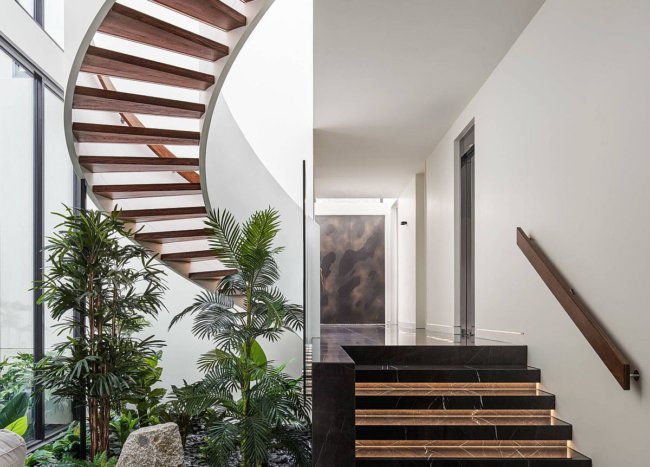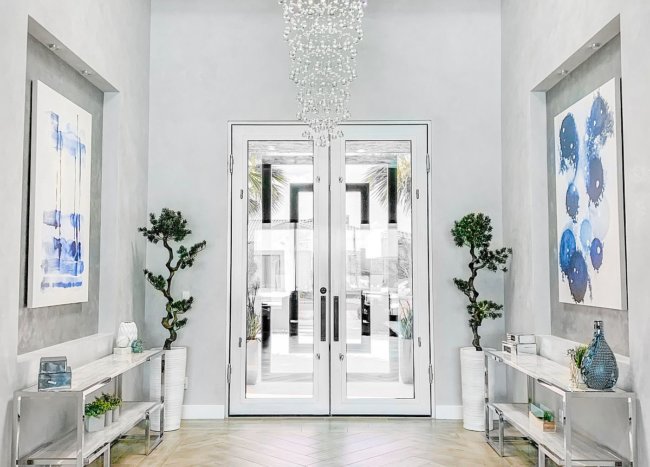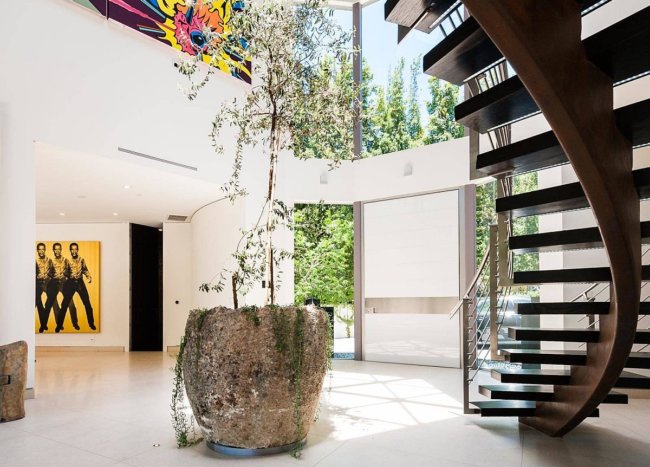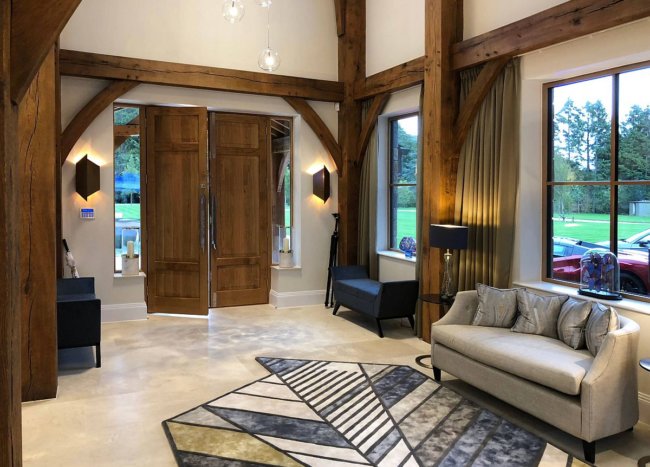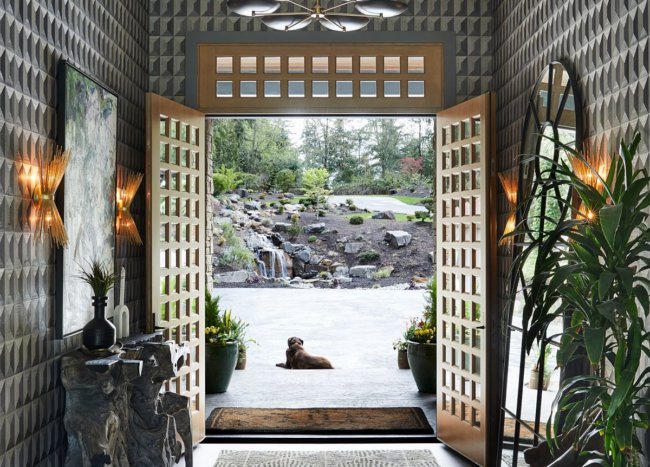 Grandness in the entry rooms is a concept that is often relegated to the Mediterranean or Victorian style entry with plenty of pomp and splendor. It is not easy to find many contemporary entry rooms that are dramatic, lavish and make a lasting impression. Most contemporary entry rooms are small, curated and embrace an unassuming neutral color scheme. But today we delve into a world more spectacular as we take a look at the best contemporary entries with an impressive presence.
Spacious and Stunning
In the grand contemporary entry room, it is not an overload of décor that does the trick but rather a lack of too much that makes the biggest possible impact. Filling up the room with too much can take away from its sense of spaciousness and this actually reduces the overall visual impact. A slim console table along with a central indoor plant or similar feature in the large, circular entry should be enough on most occasions. If a staircase is a part of this visual, then you will not have to do pretty much anything else to make everything work. A smart atrium, a water feature with stepping stones across it or an open entry that leads to the rear deck directly are all features that only improve this sense of magnificence.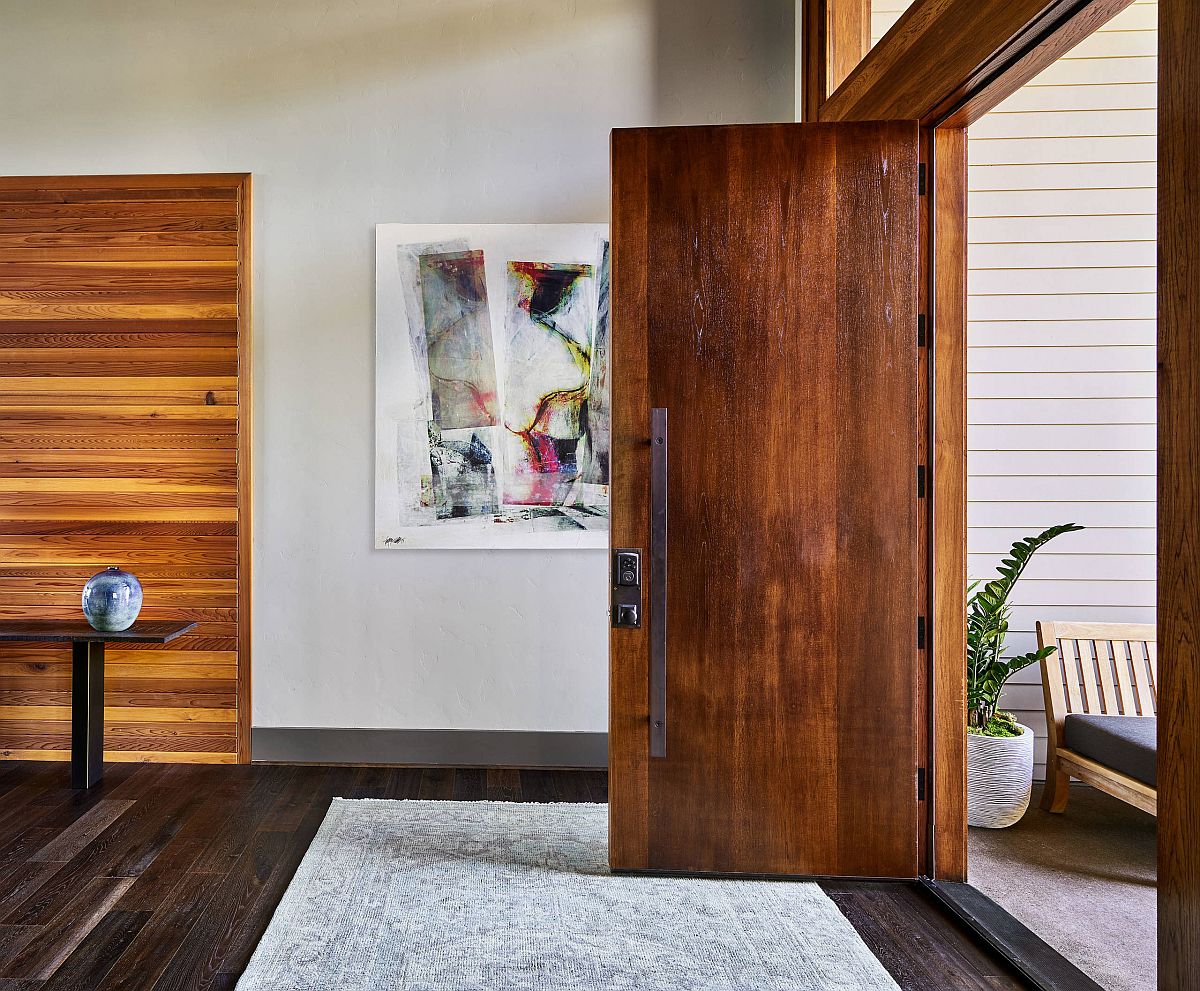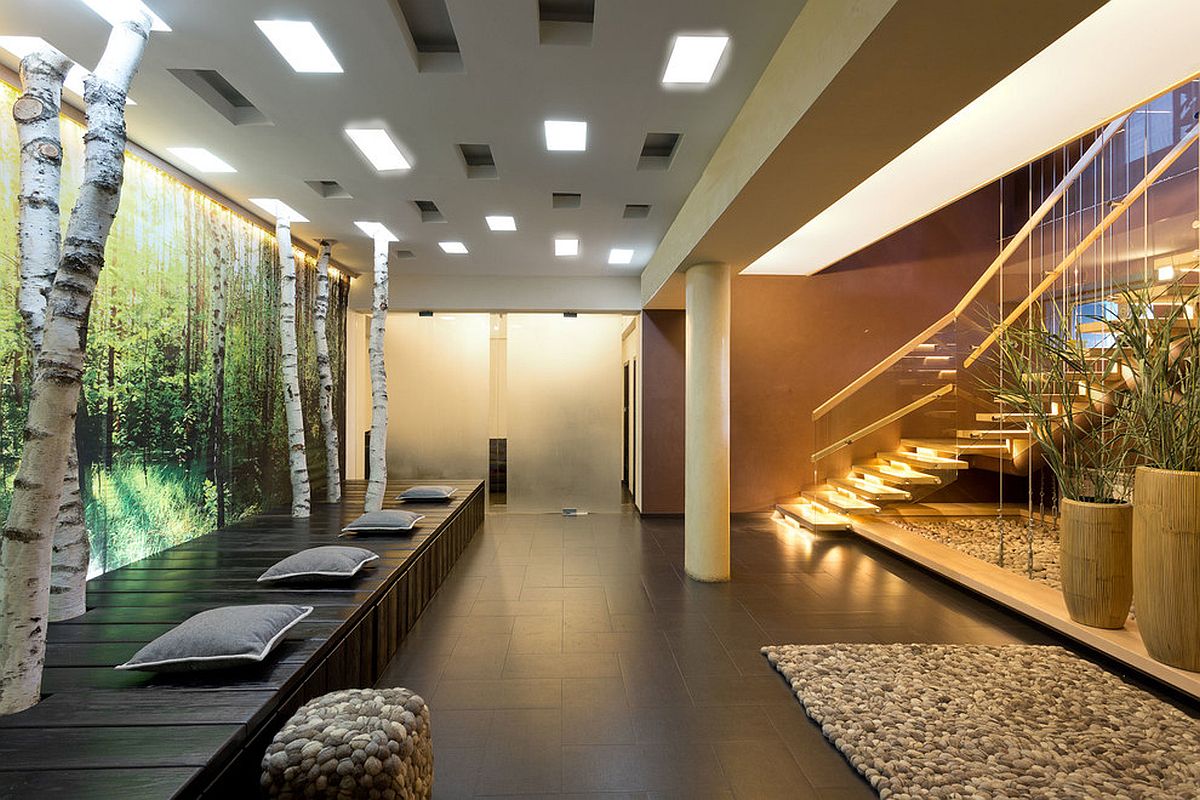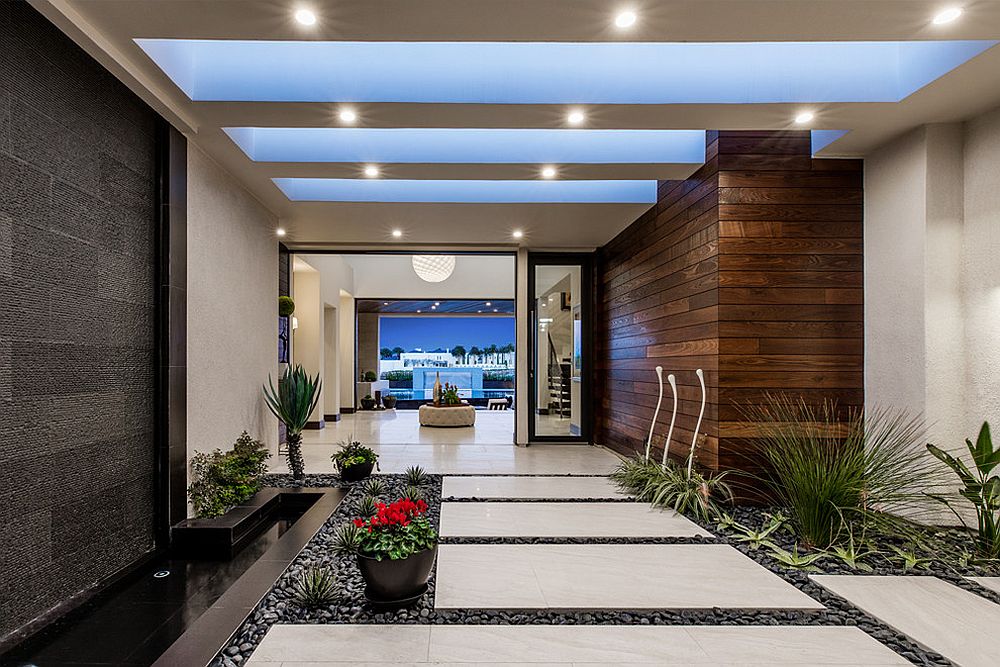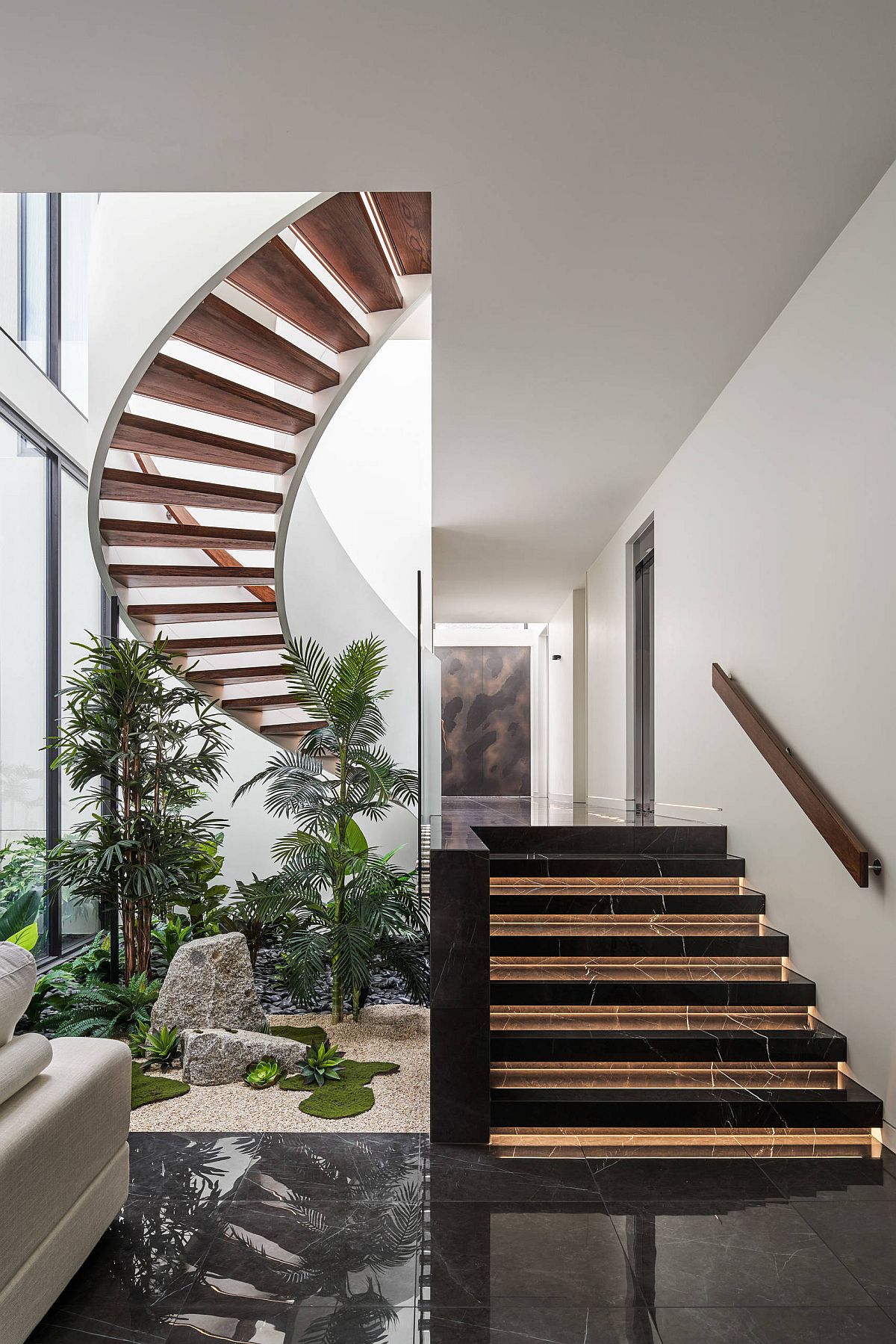 An Infusion of Color
For many homeowners, the idea of having a contemporary style entry often means creating a space that is completely devoid of color. But that is not necessarily always true and you can have a spacious and sunning entry even as you embrace color gleefully. A trendy idea in this direction is painting the door in a bright hue like yellow, red or dark blue to give it a distinct identity. As we do in every other room of the house, you can just repeat the color with a coat rack, a console table or even a tiny accessory to accentuate its appeal. Wall art also offers an easy way to usher in color without going over the top along with indoor plants that also seem apt no matter where they are used.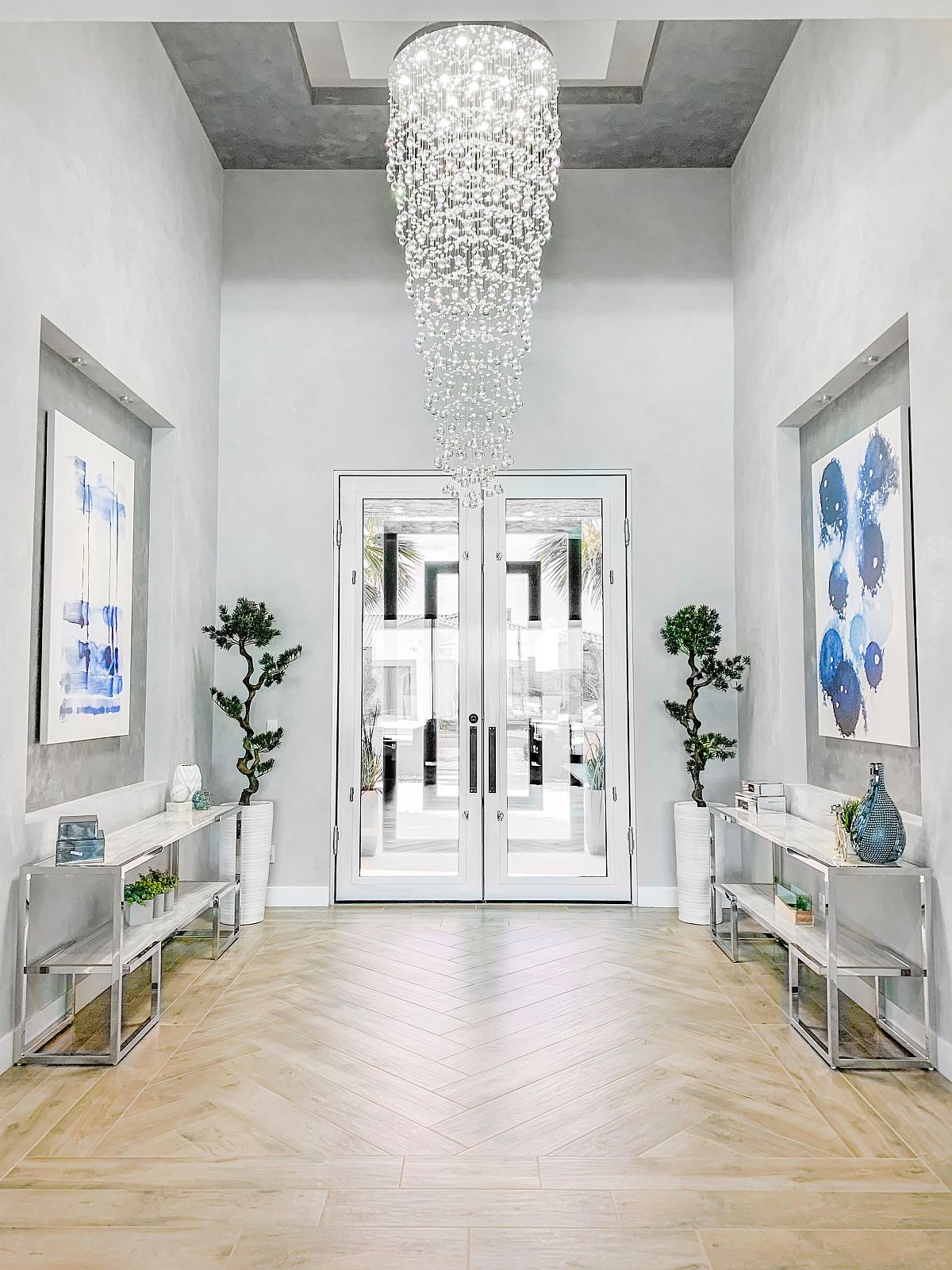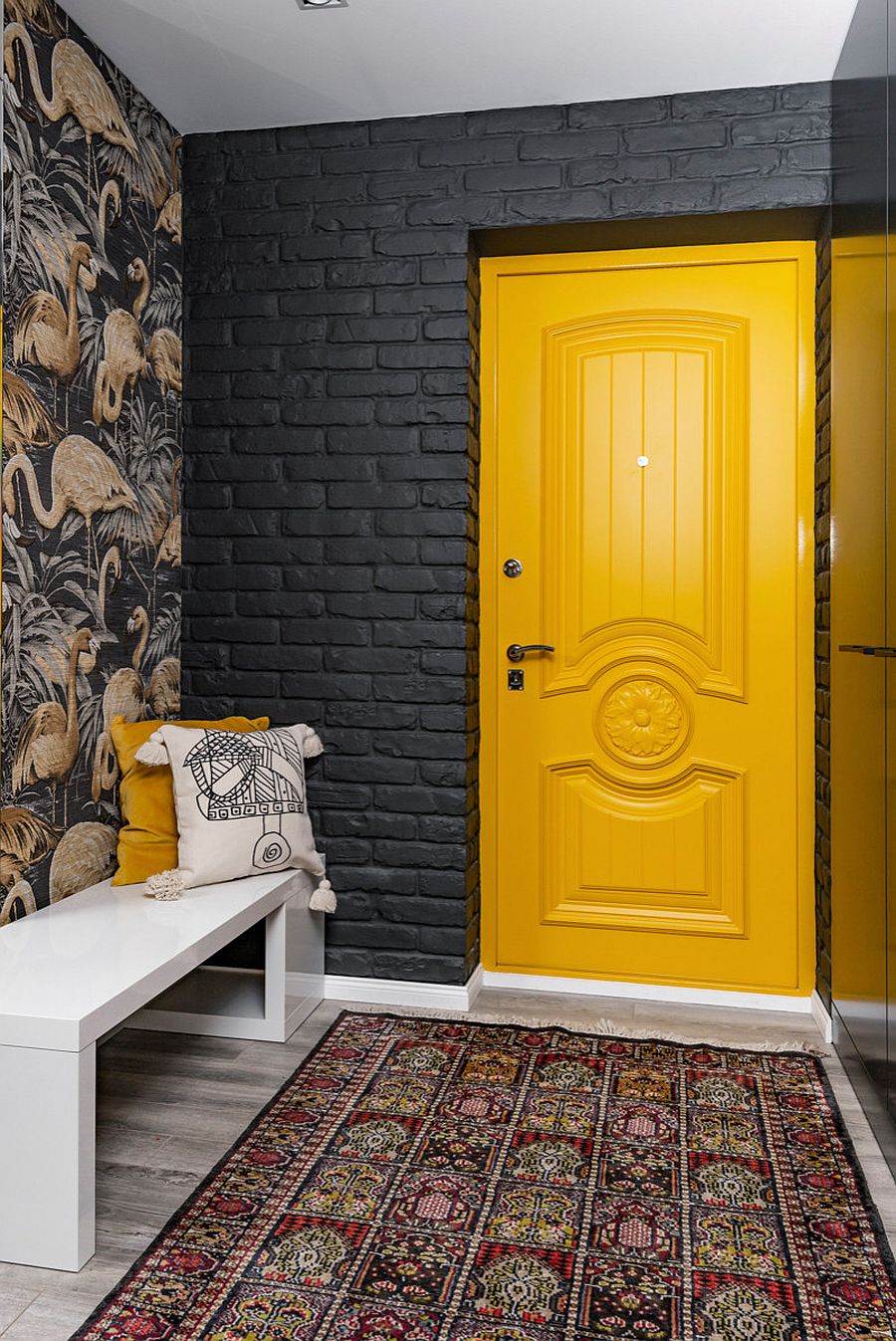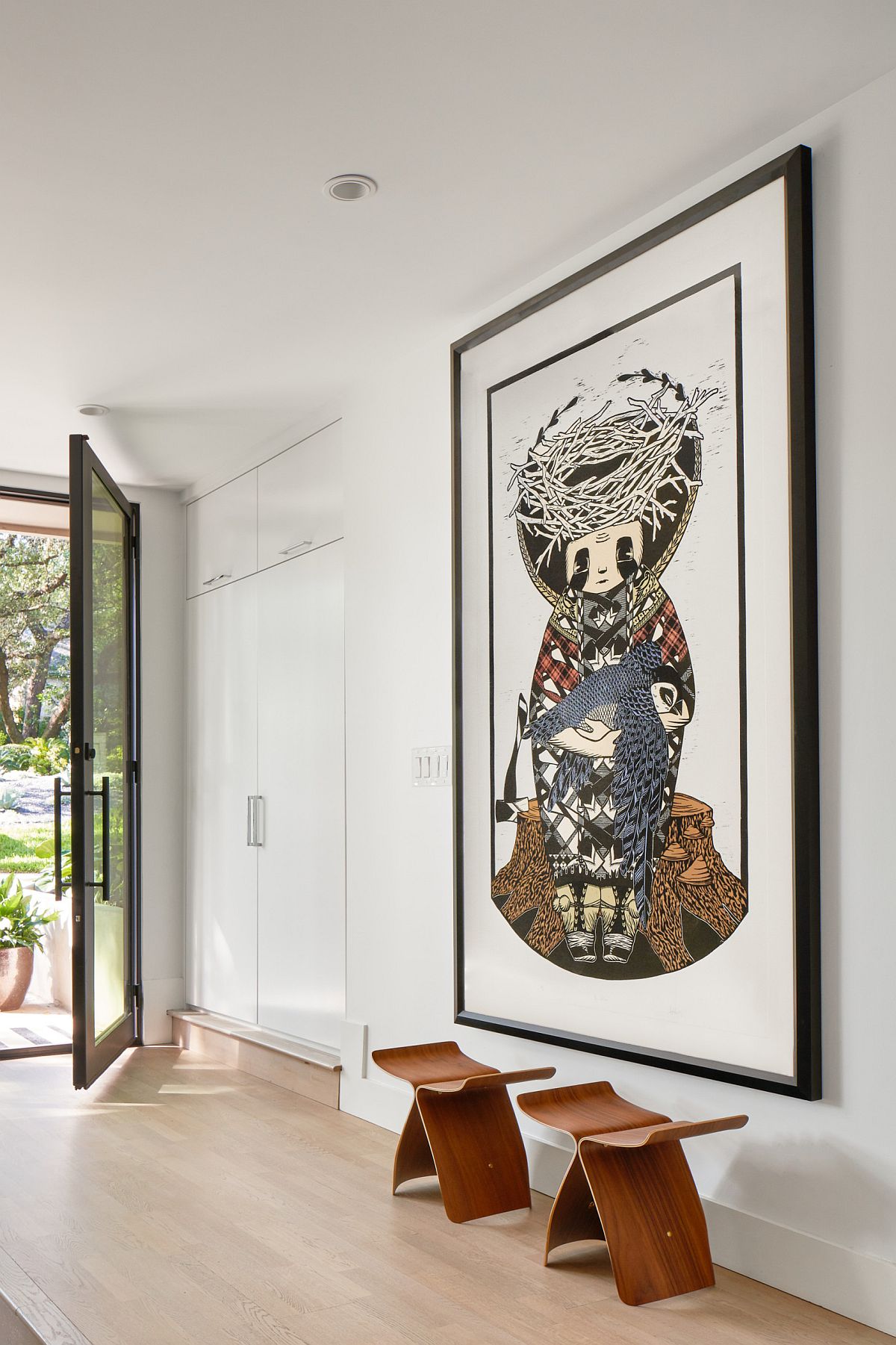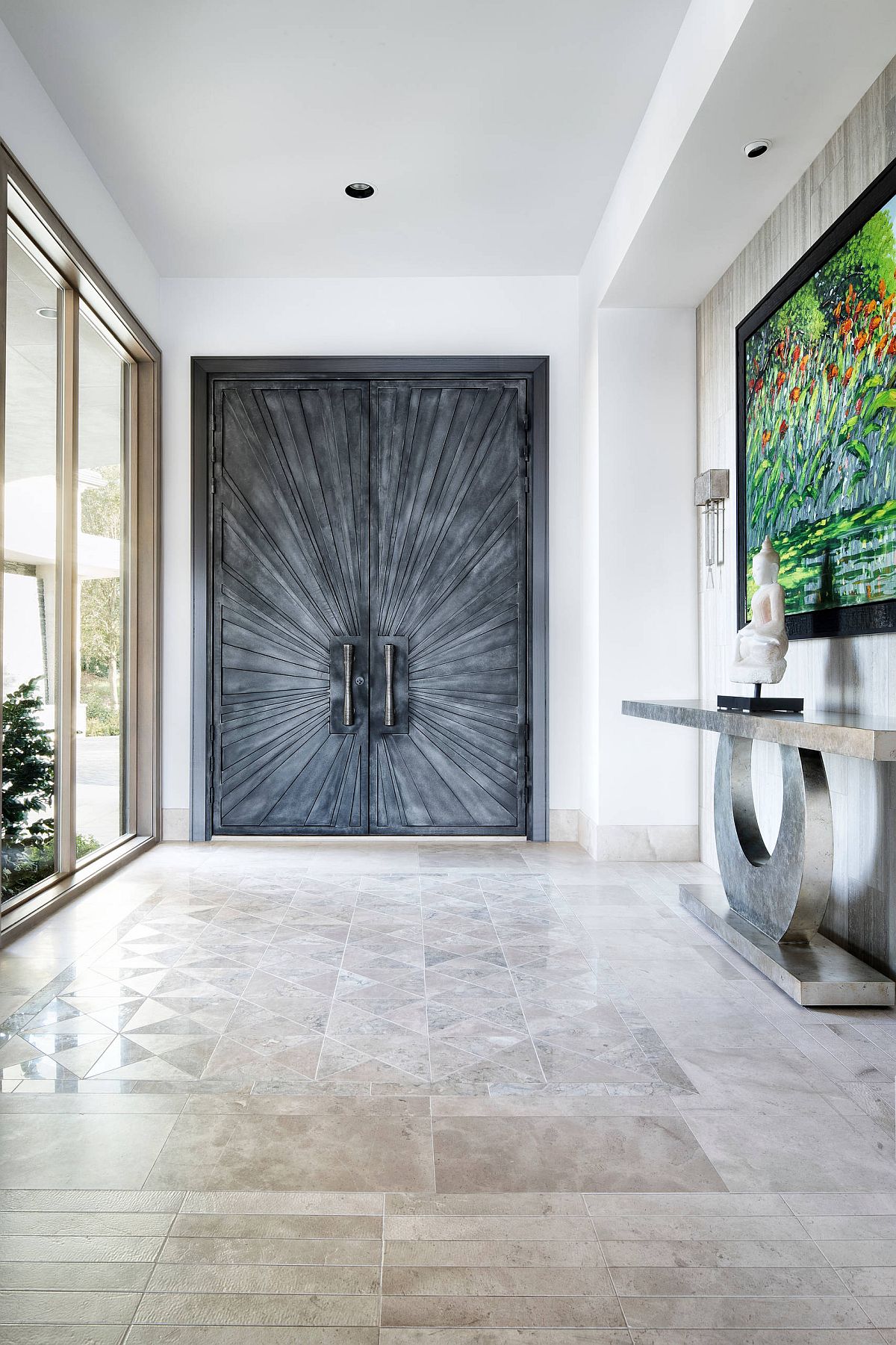 Light Coupled with Space
Just like with every other room in the house, the entry is also largely defined by lighting and the many sources that you choose to illuminate this area. A large chandelier looks great in the double-height contemporary entry room and cascading chandeliers are a popular choice indeed. A series of glass walls also add natural light to the room white a stairway or atrium brings light from above and also links different levels of the home with the entry.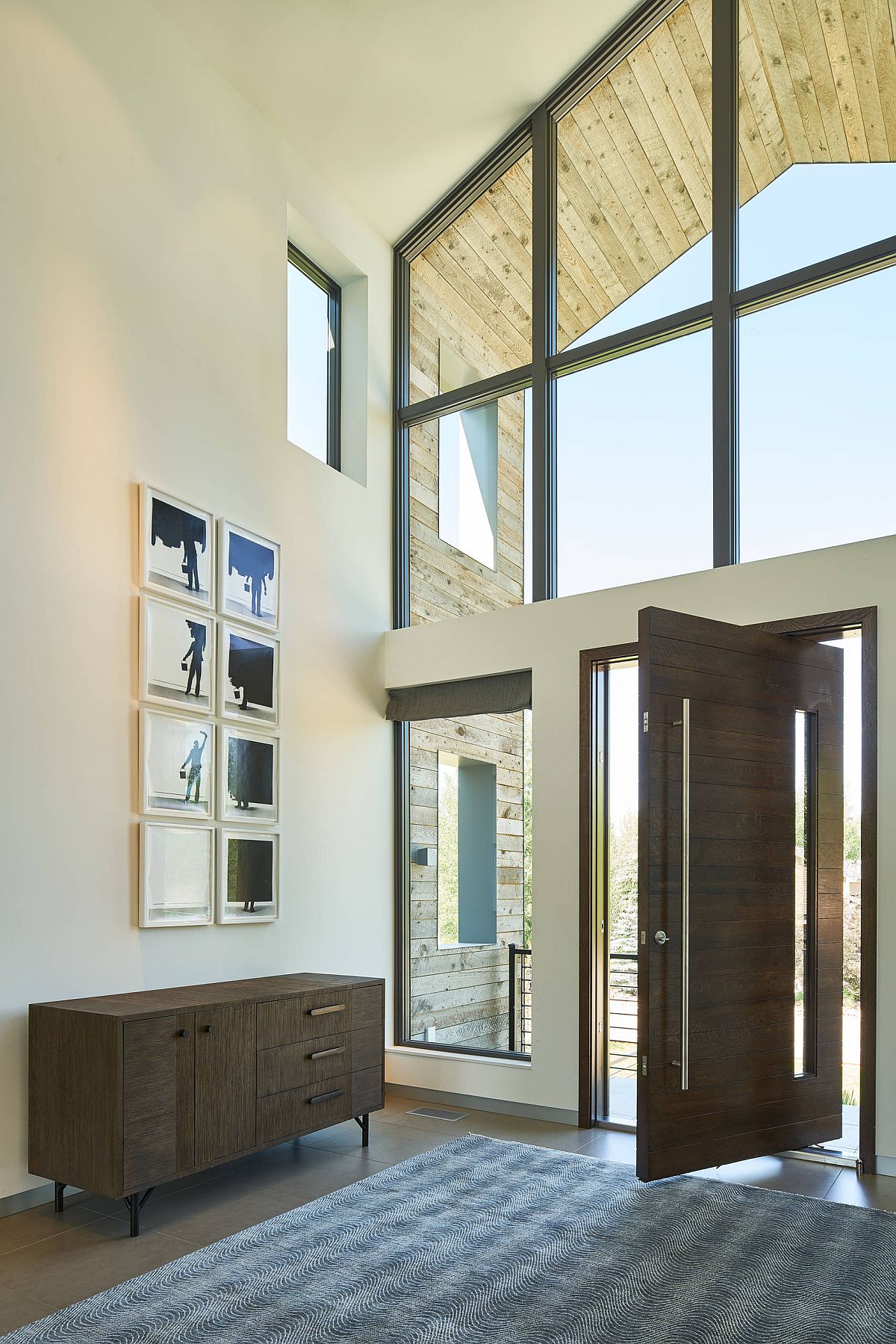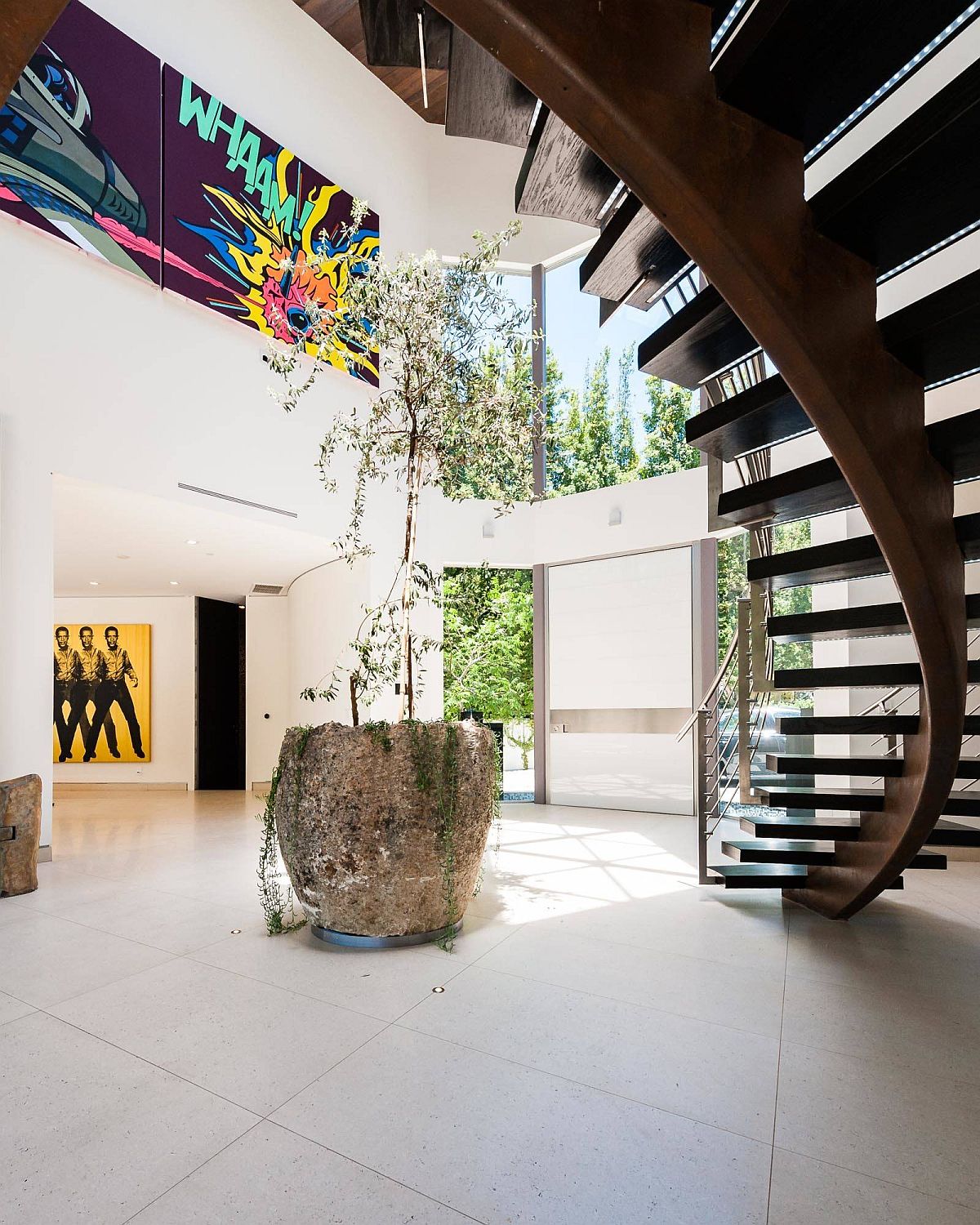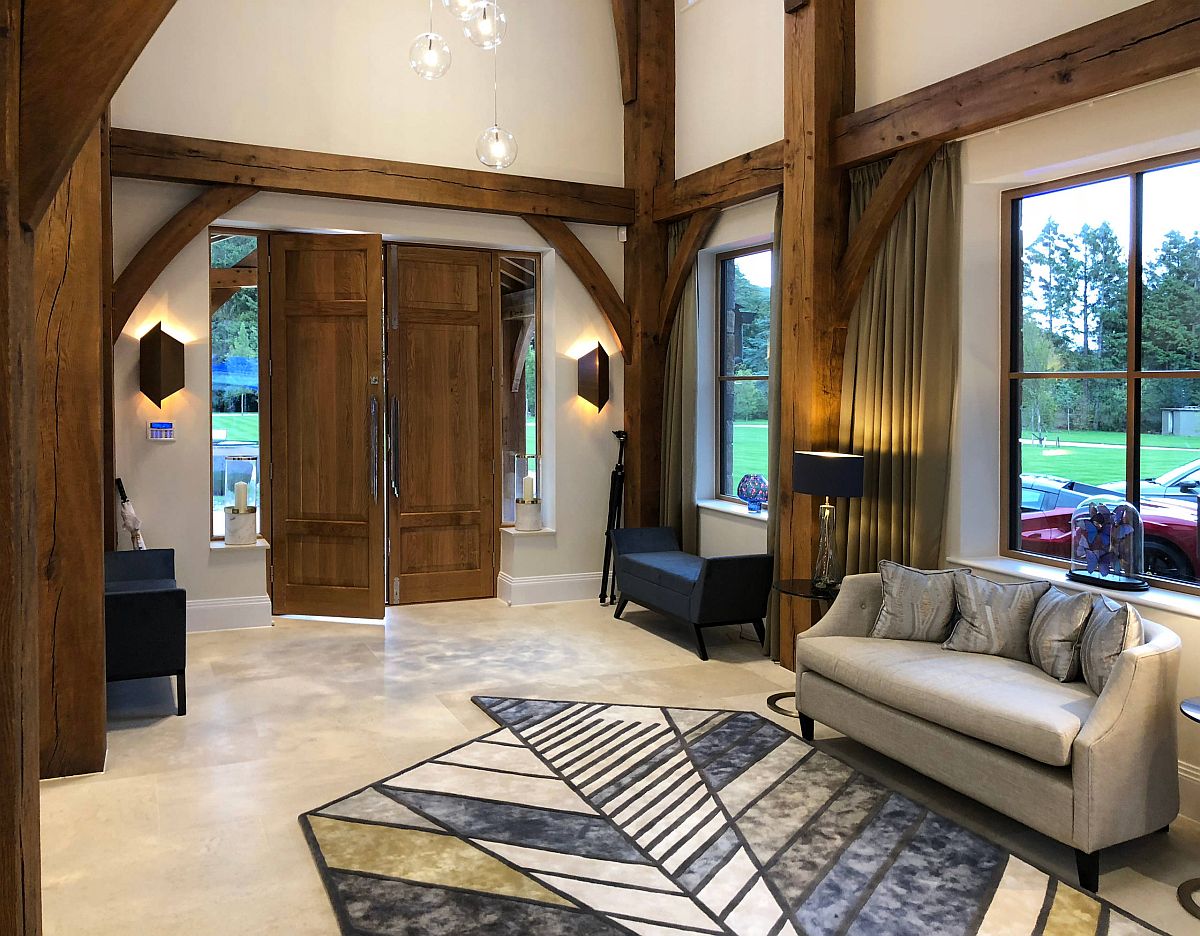 You're reading A Grand Welcome: Dramatic Entry Ideas that Make an Instant Impact, originally posted on Decoist. If you enjoyed this post, be sure to follow Decoist on Twitter, Facebook and Pinterest.
---
Share this post
---
---