Printable Self Isolation Sign
Posted by admin on
This hand letterered printable self isolation sign is designed to be used by anyone who is self-isolating and needs to let others know. For instance if you want to alert your neighbours and delivery people you could print this sign and put it in your window or on your door. Informing people that you are currently in isolation helps others to stay safe and also lets them know you might need some assistance (e.g. with groceries).
The text on the printable self isolation sign, which was made in Procreate, states "Notice. Someone in this home is self isolating." The word notice is in large text across the top of the sign. Four downward pointing arrows draw your eyes to the rest of the test. There is an illustration of a virus in the middle of the text.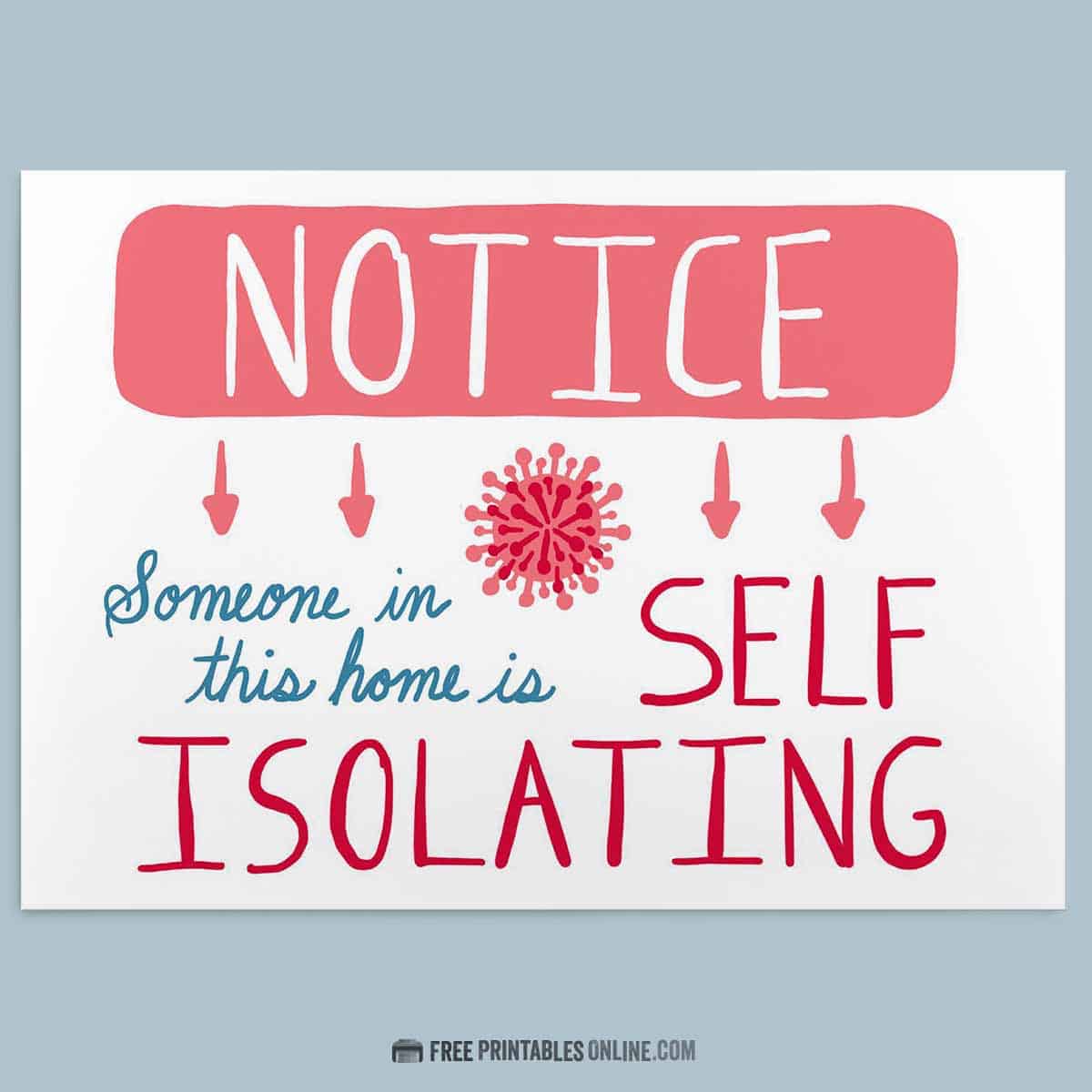 The post Printable Self Isolation Sign appeared first on Free Printables Online.
---
Share this post
---
---