MASK COLORING ART FOR KIDS
Posted by admin on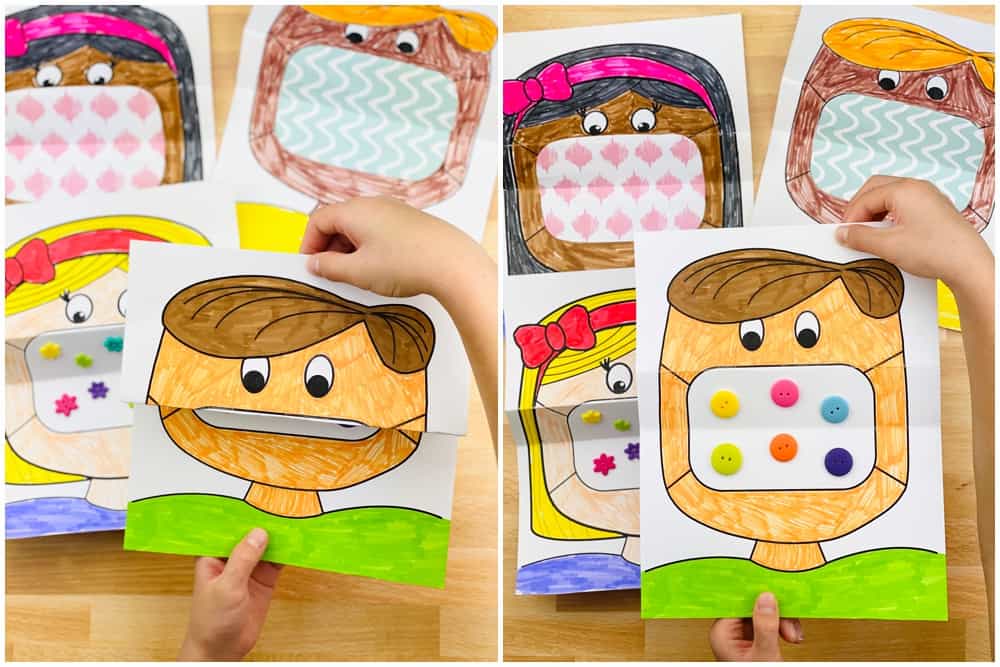 By using this site, you agree to our Terms of Use. This post may contain affiliate links. Read our disclosure policy. 
Follow us on Instagram for more fun ideas for kids!
Watch the video below to see how to make this fun Mask Coloring Art For Kids. Make sure to subscribe to our YouTube channel for more fun videos!
This mask coloring art for kids is a great way to talk to kids about wearing masks and the safety behind why as well as serve as a fun creative activity.
Wearing masks is becoming the accepted norm for everyday when out and about to help stem the spread of COVID-19.
This fun mask coloring art for kids is a light-hearted way to talk to them about a serious matter, especially if they are feeling anxious about wearing masks. 
I know when I first started wearing masks out regularly, my kids were not keen on wearing them. They thought they were uncomfortable and weren't used to having a piece of fabric over their face. 
As masks become more commonplace and many companies are now shifting into making fabric masks with all sorts of designs, most of them kid-friendly, my kids are opening up to the concept of wearing masks daily.
This fun printable mask coloring art was colorful art project for my kids to "design" and decorate as we talked about the importance of wearing masks. I hope they are helpful for your kids as well!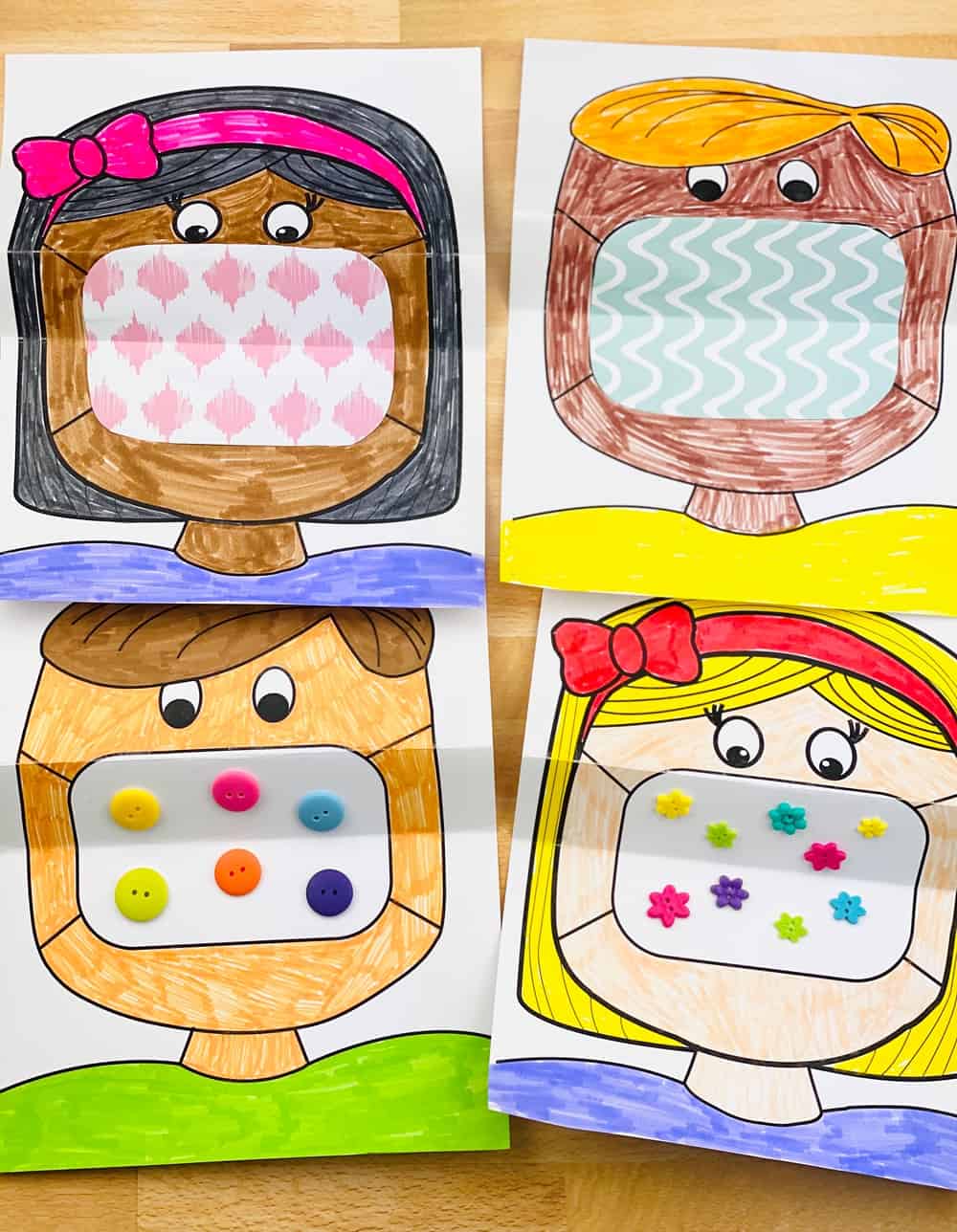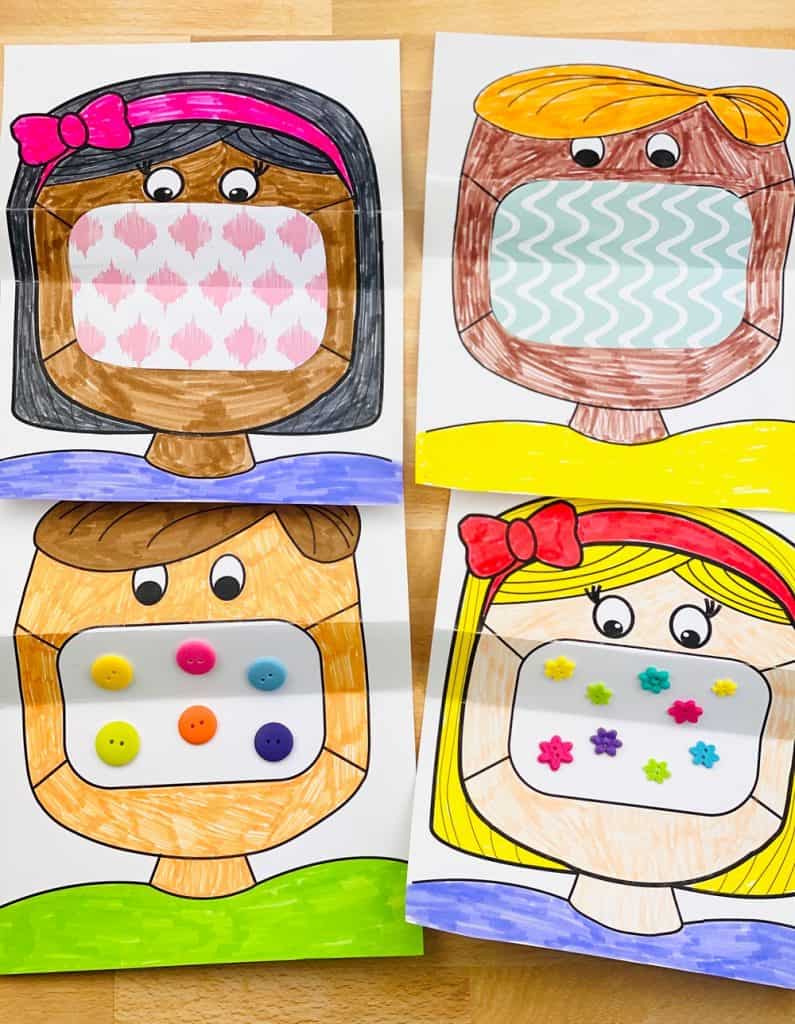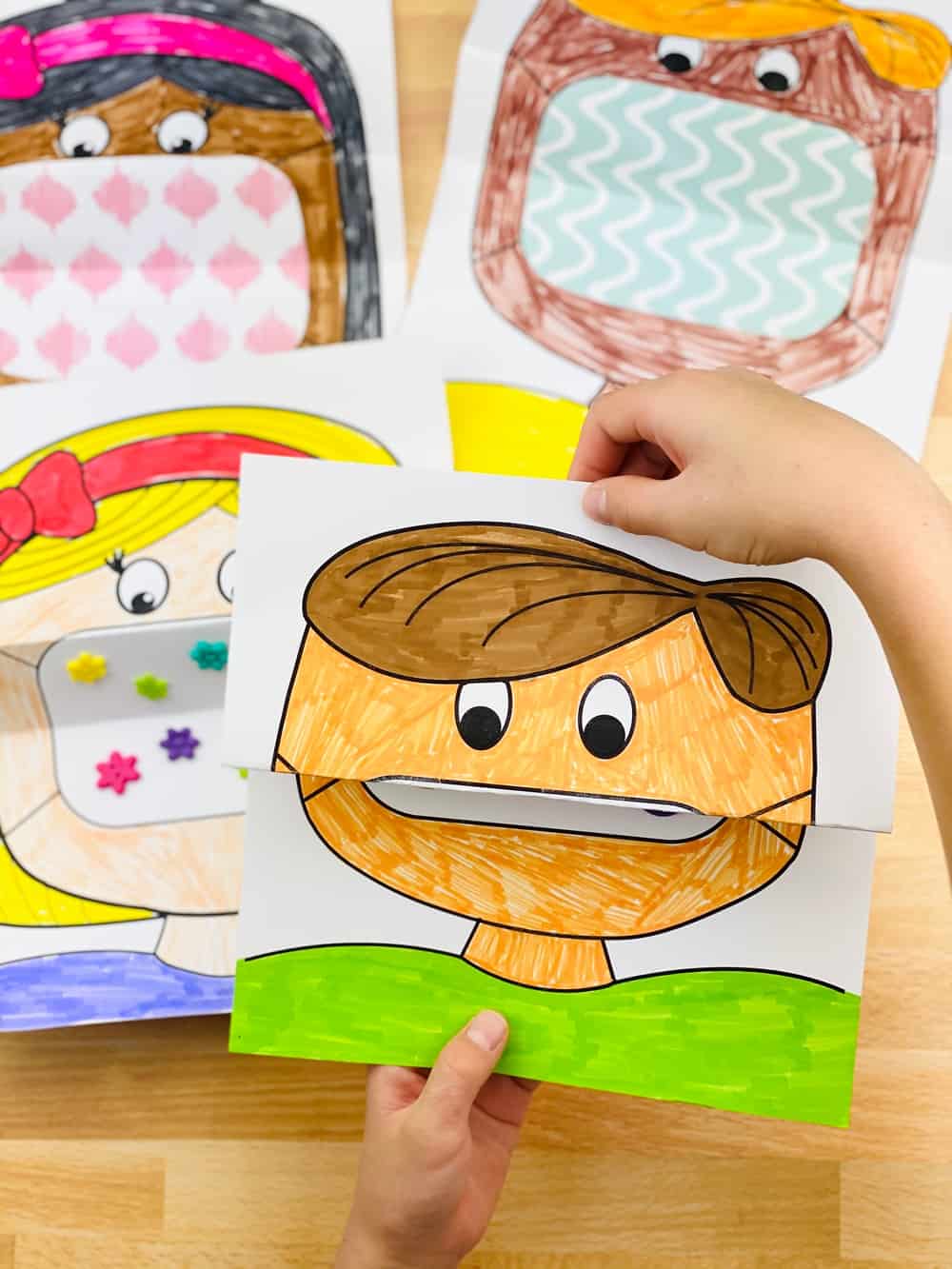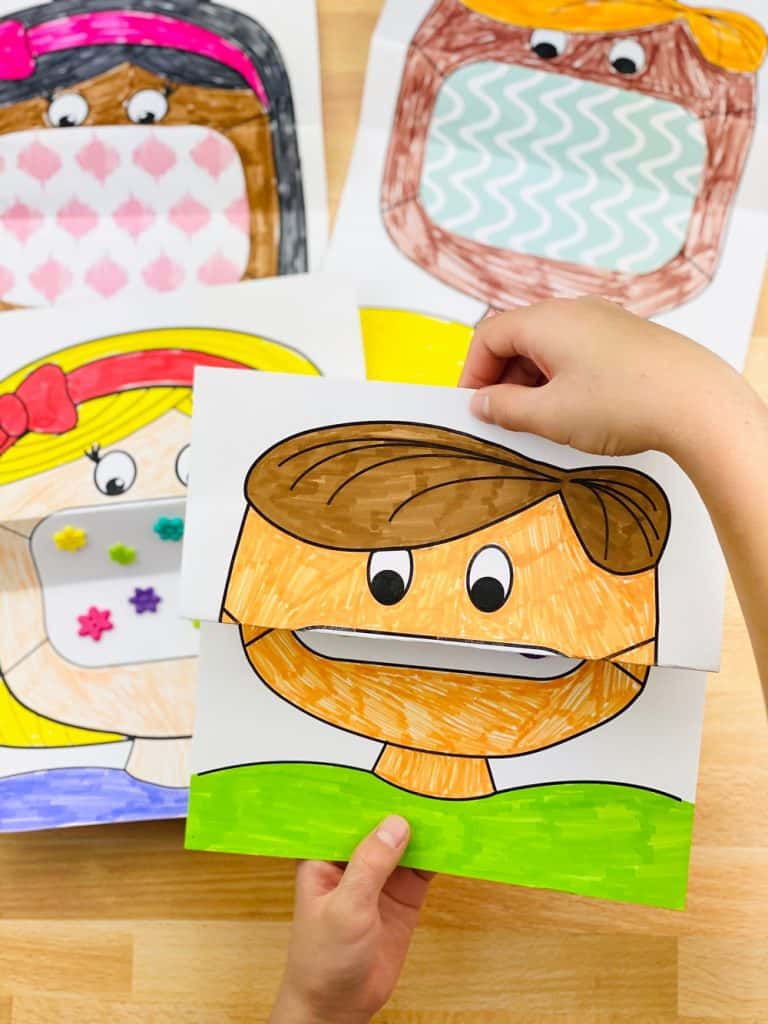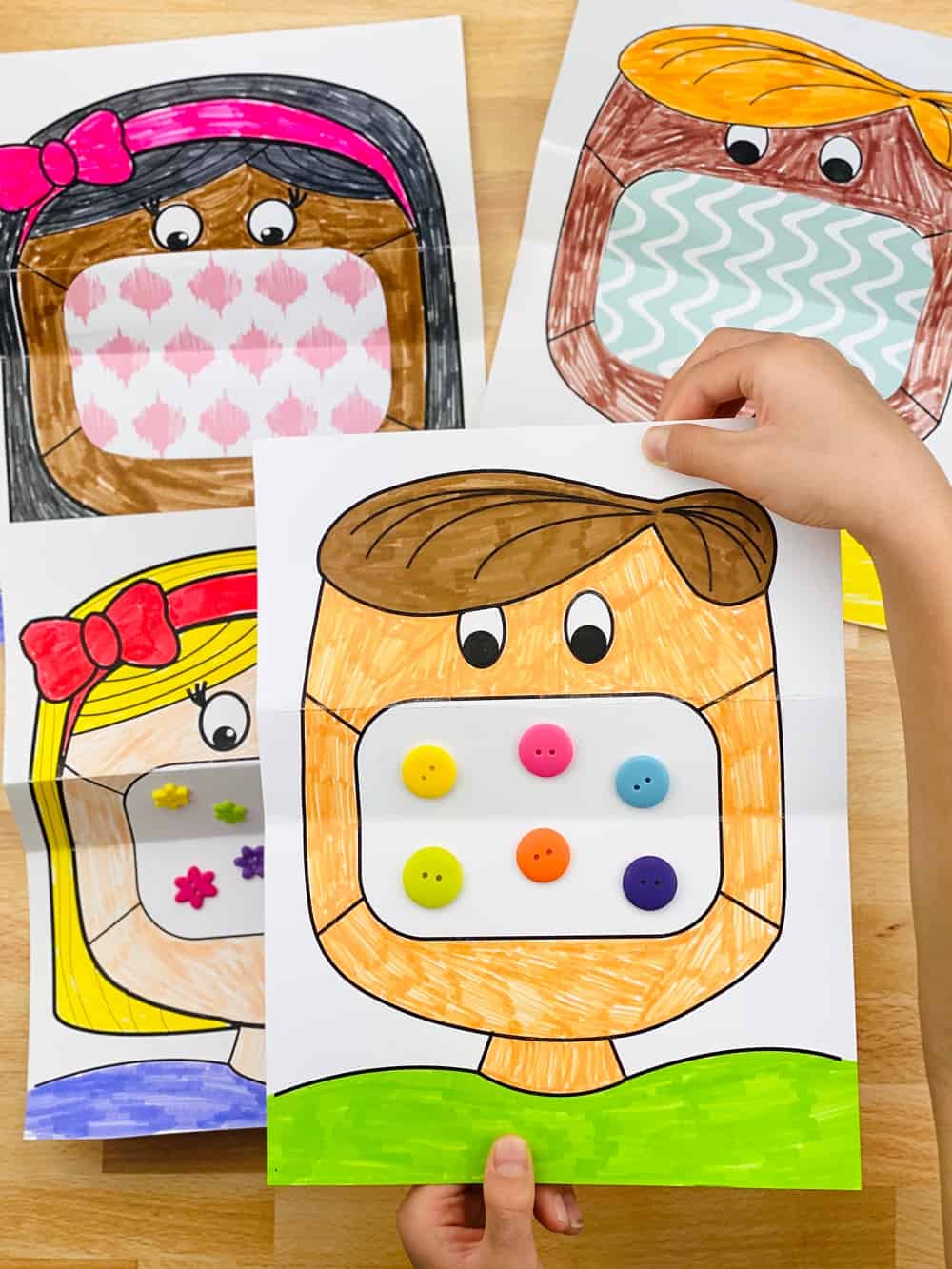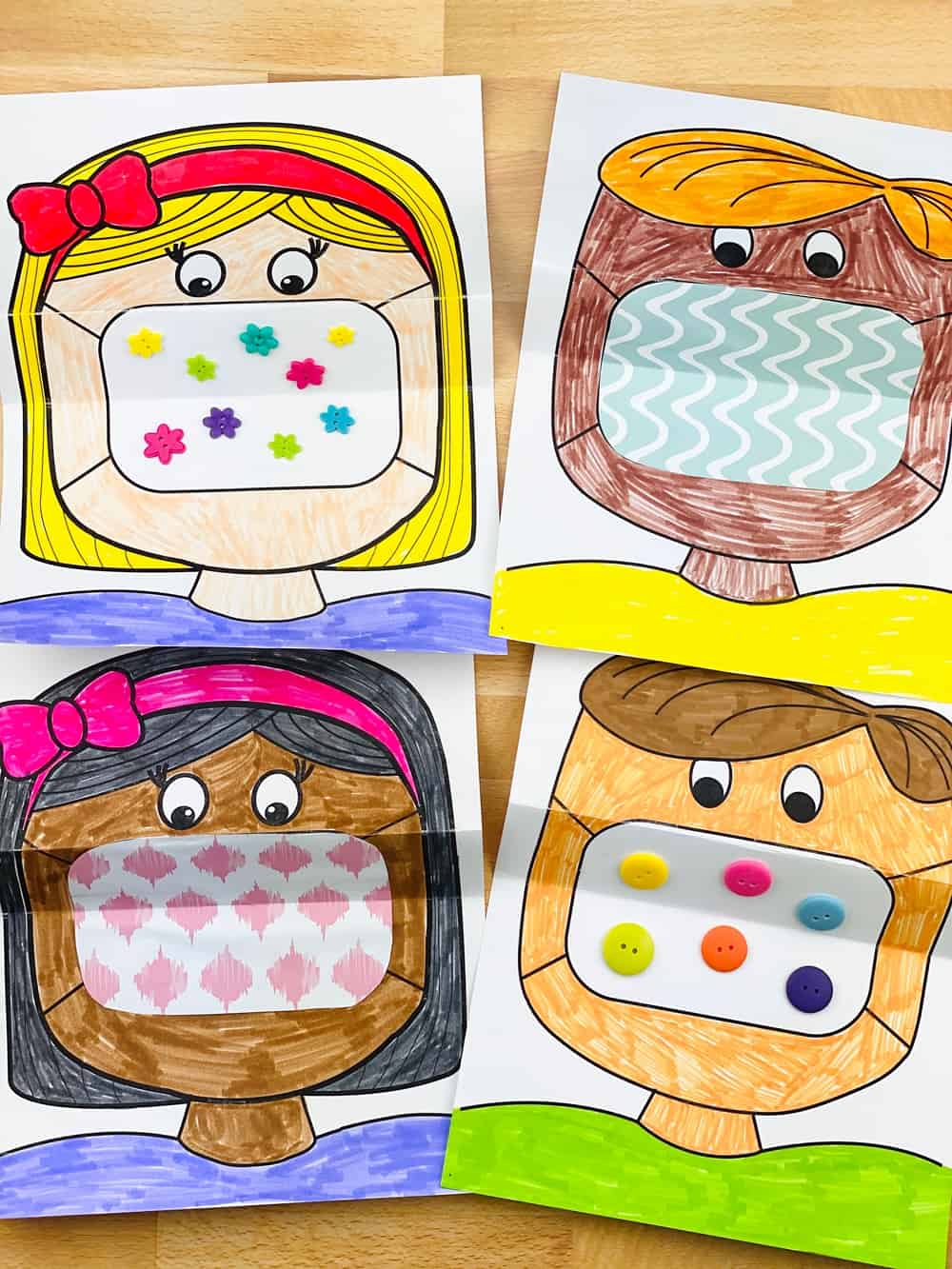 How do I decorate my mask coloring art template? 
A FREE printable template is provided (scroll down below under Materials) to download. There is a blank boy and girl version. The mask is also blank so your kids can design however they want!
We showed some options here to get your inspired; one using cute, colorful buttons, and another using decorative scrapbook paper.
However the template is blank for a reason! Paint on the mask, add crafty elements like pom poms, washi tape, or collage paper. Part of the fun is seeing what your kids come up with!
We also show a fun way to reveal the mask. By folding it a certain way, it shows off the mask in a bigger than life, funny and cute way! Similar to your Yoda Paper Card.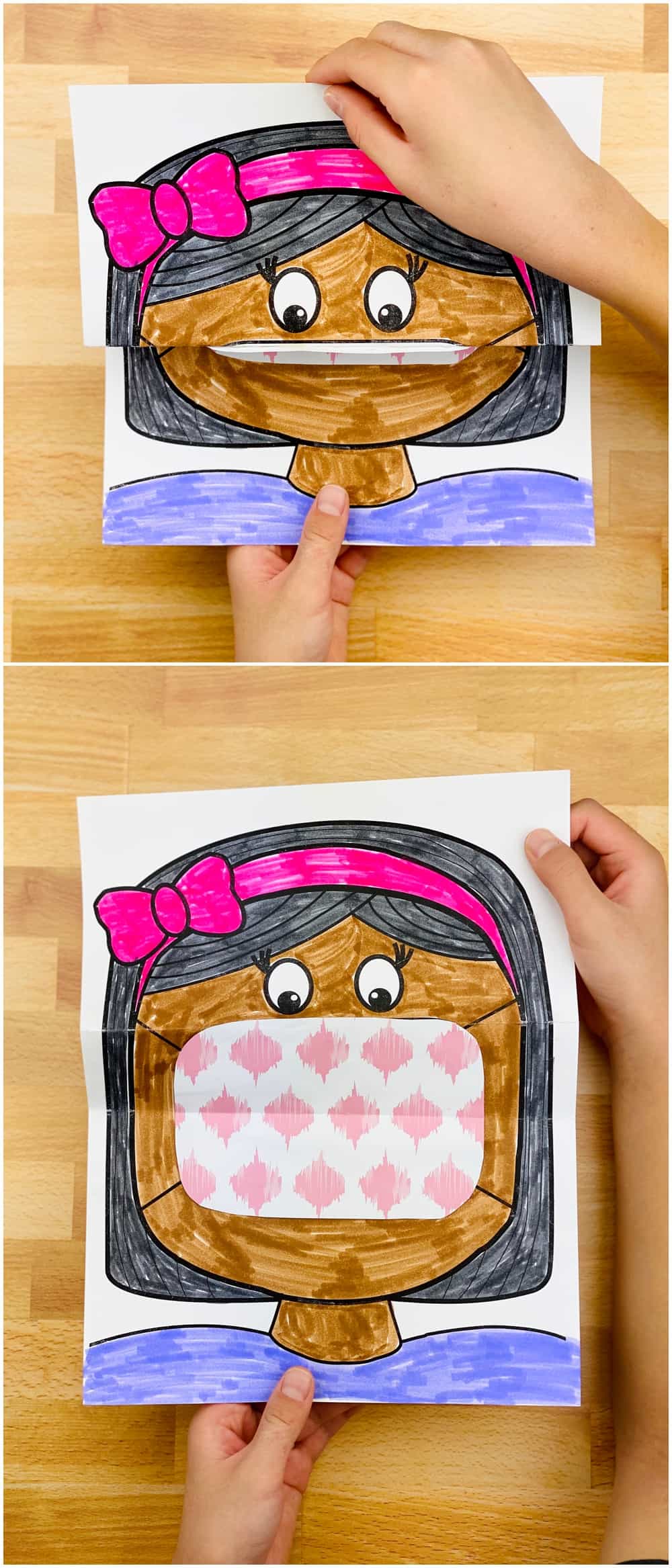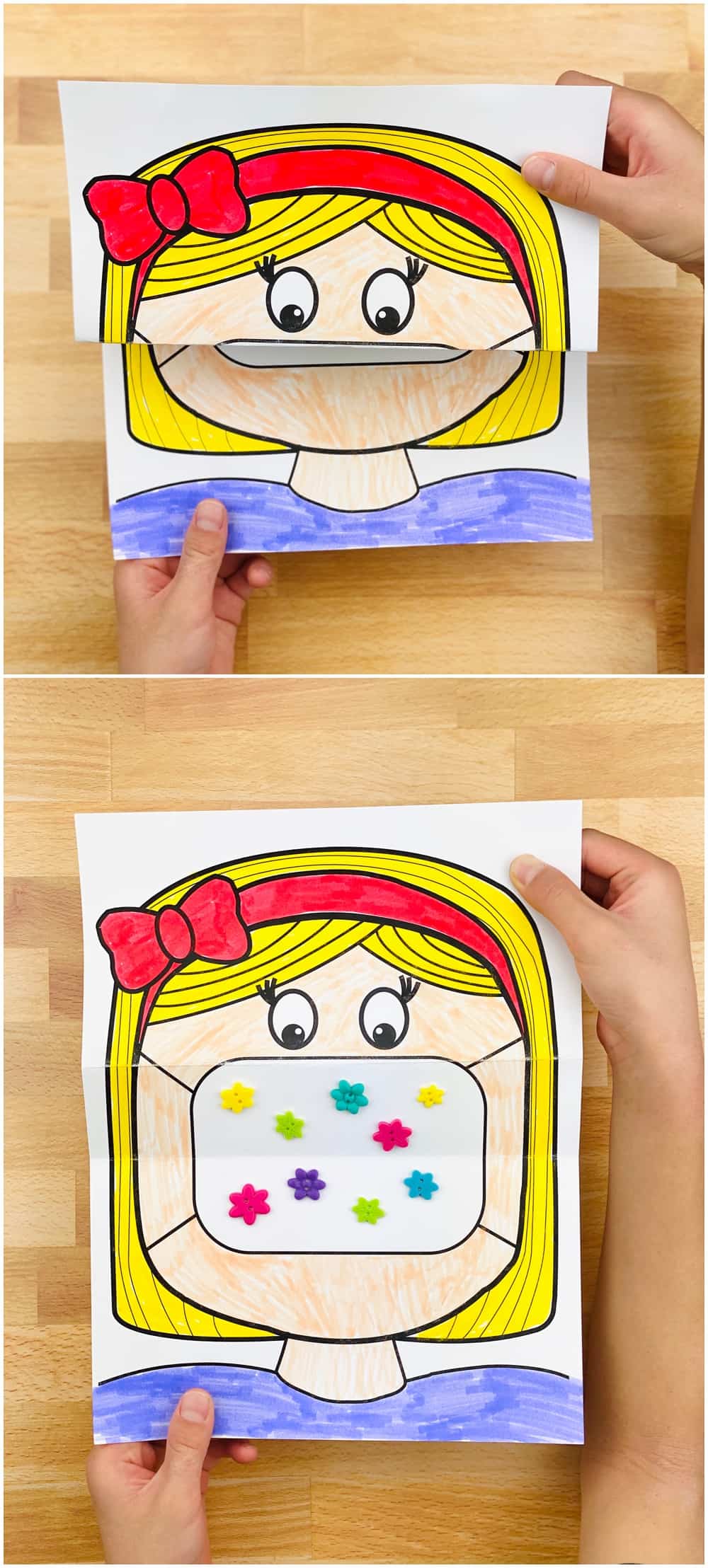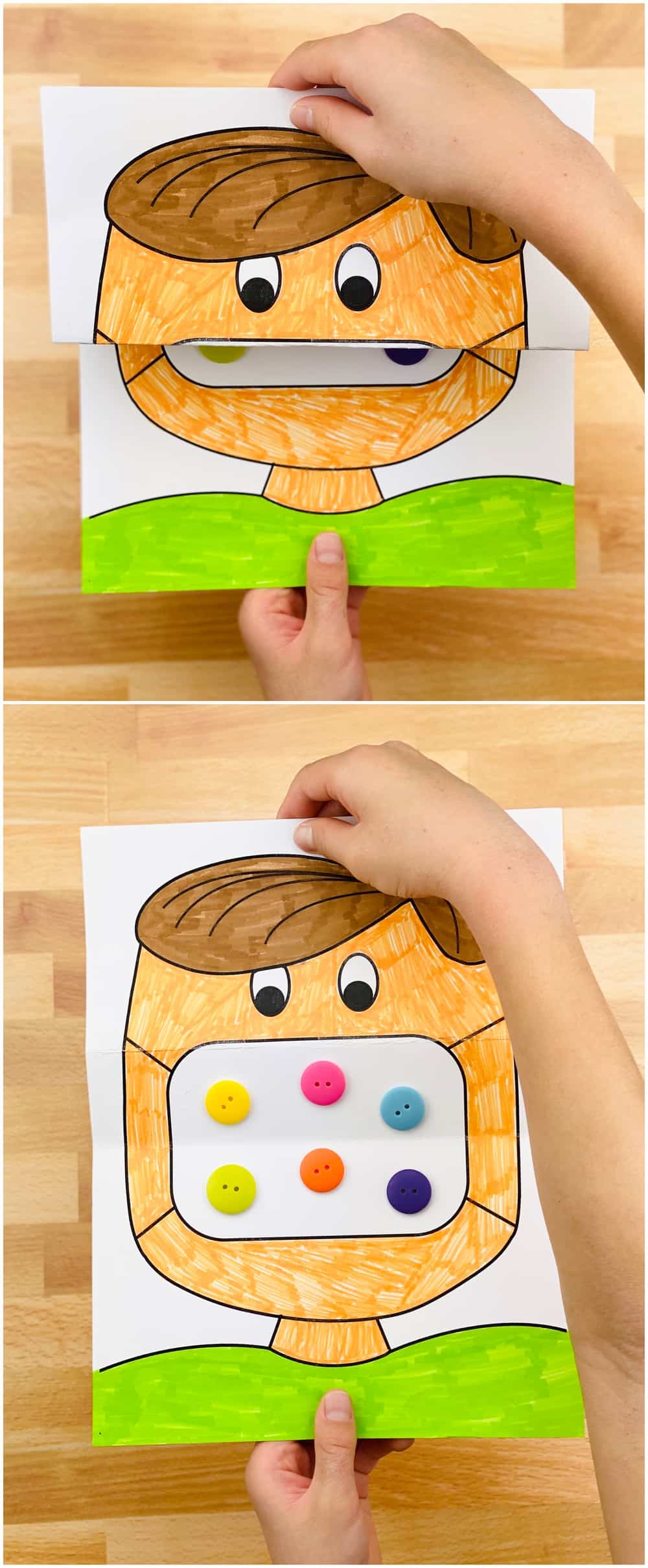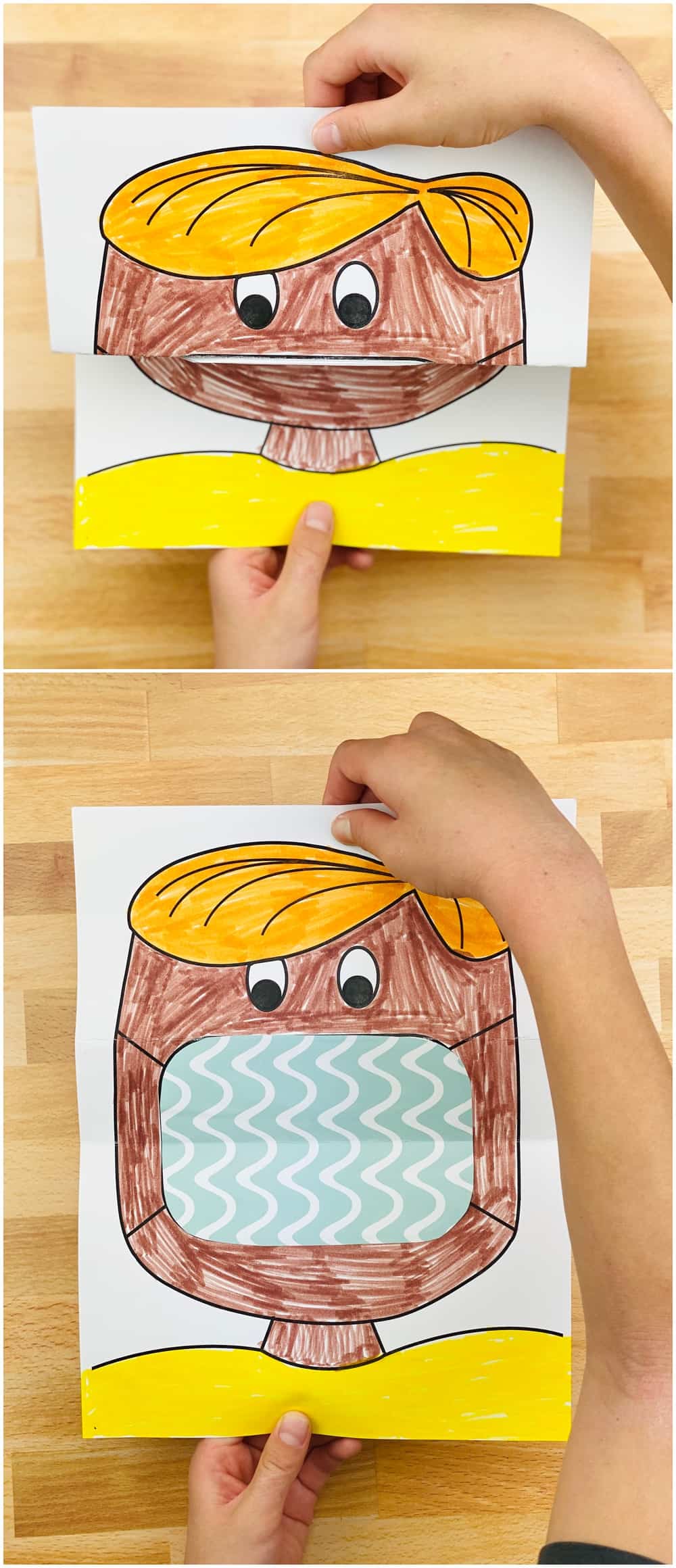 Mask Coloring Art for Kids – Materials: 
Markers, crayons, colored pencils

Craft materials like buttons, scrapbook paper, washi tape, pom poms, yarn, etc

Glue

Scissors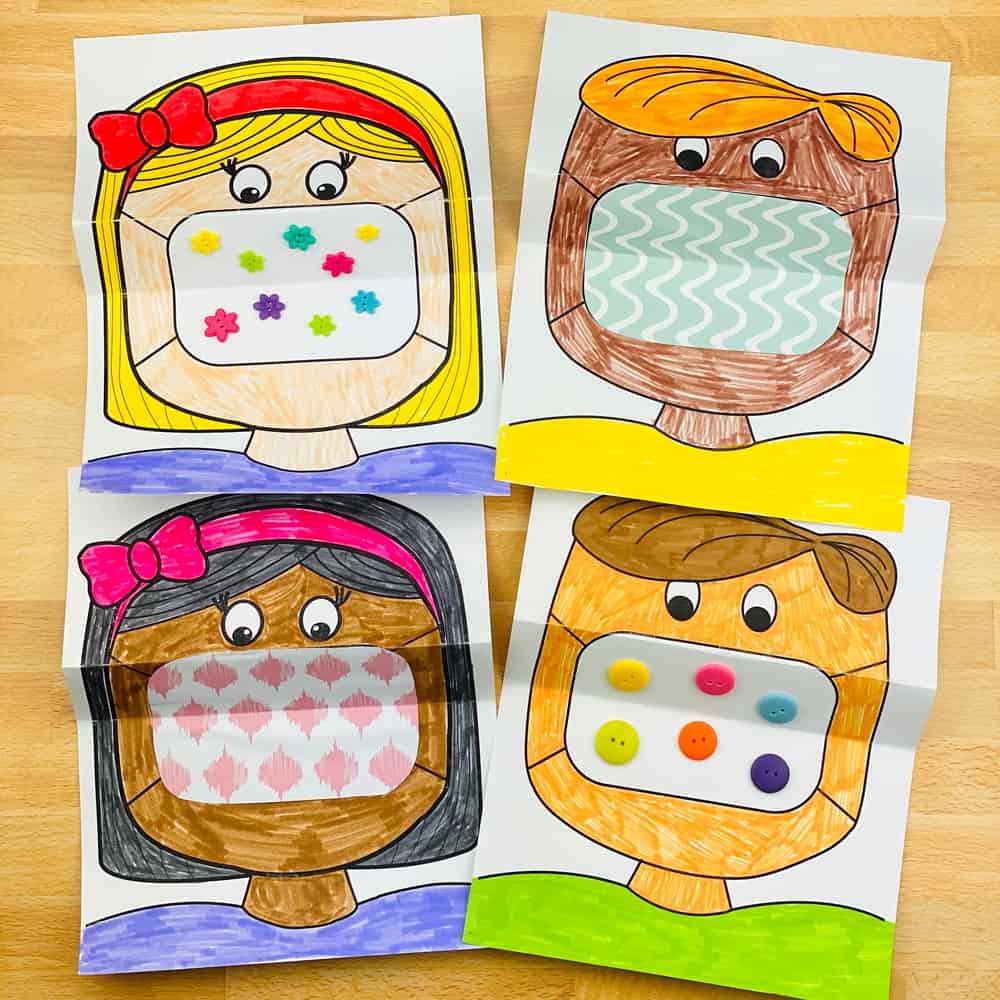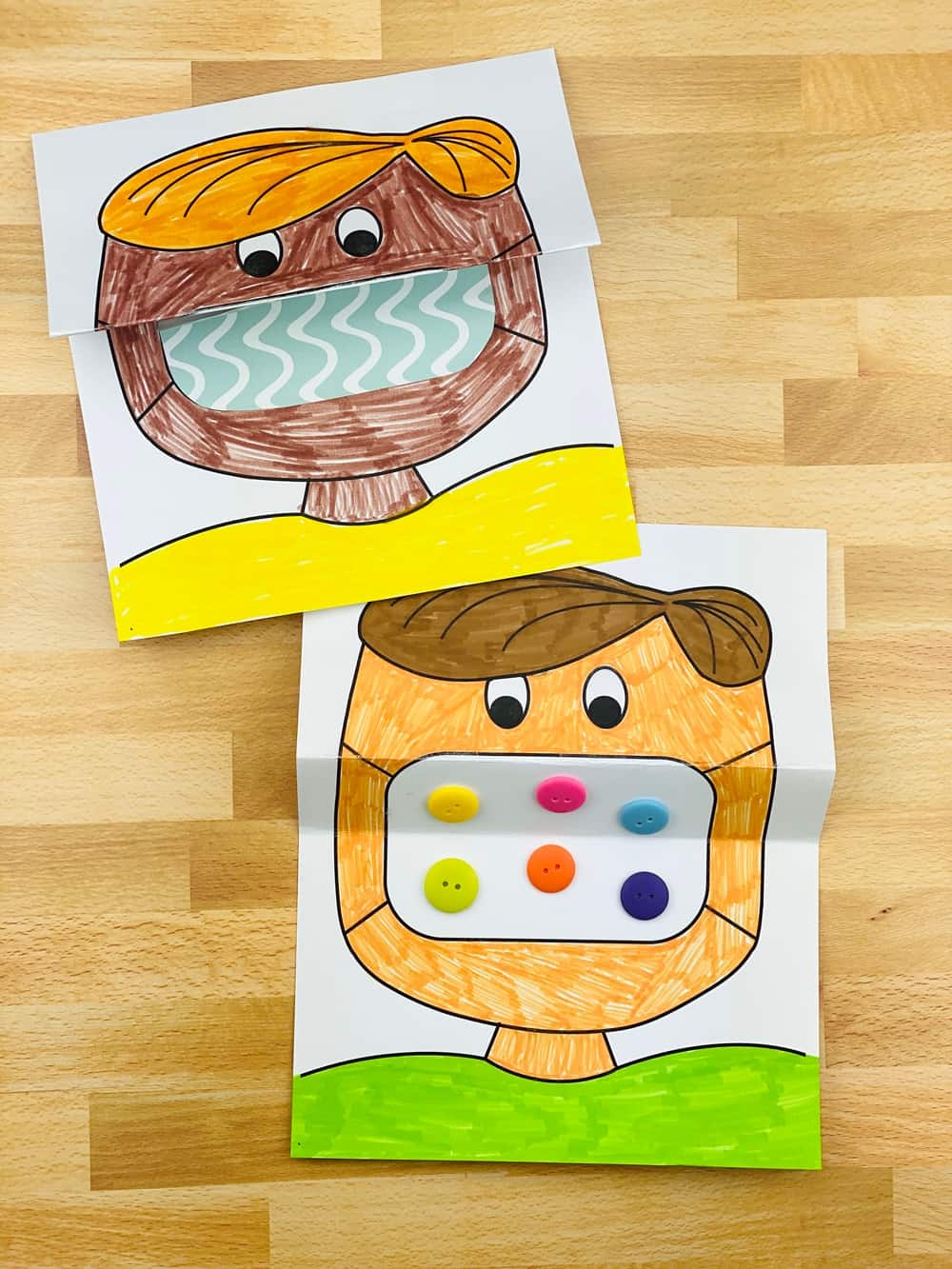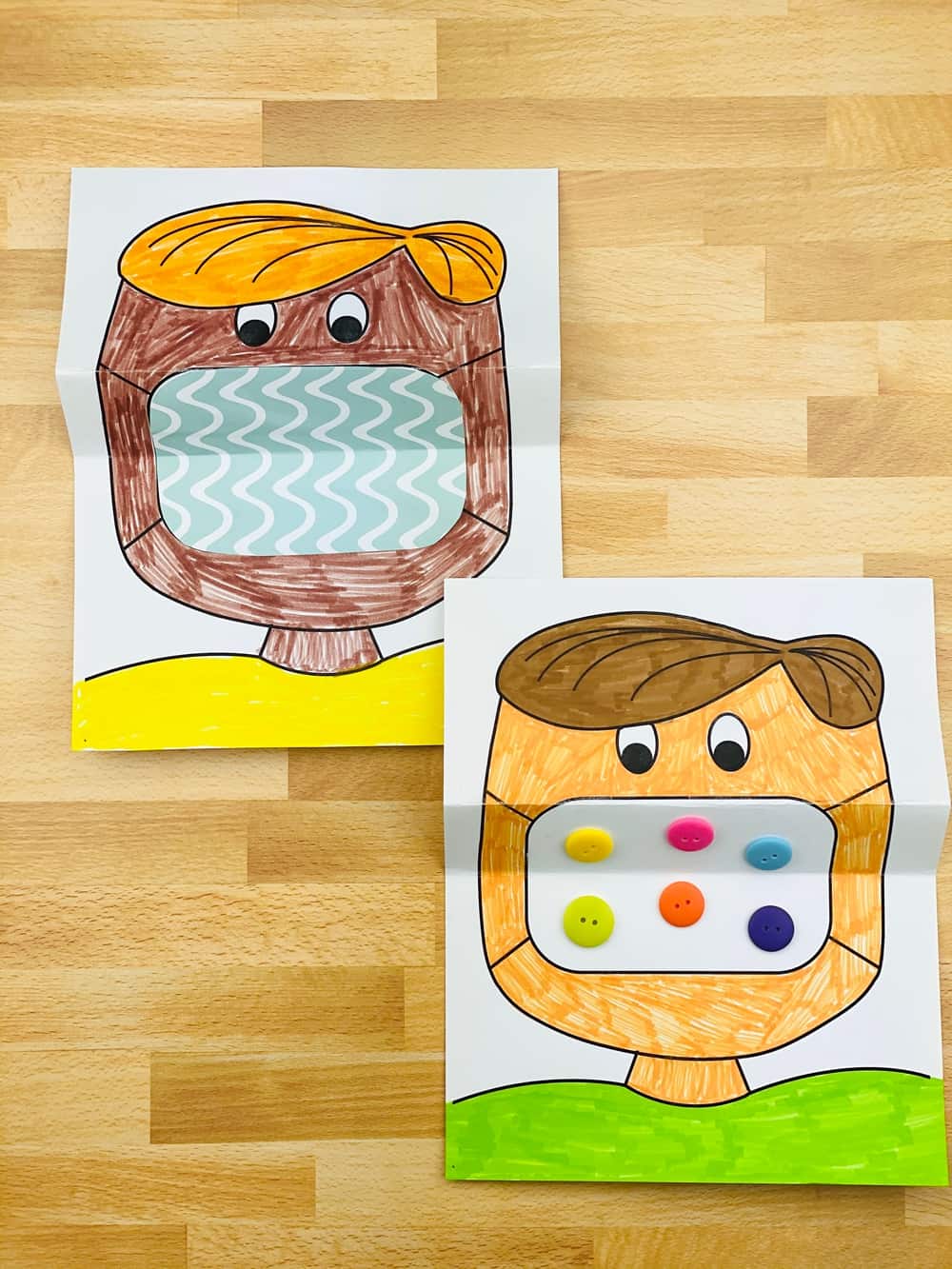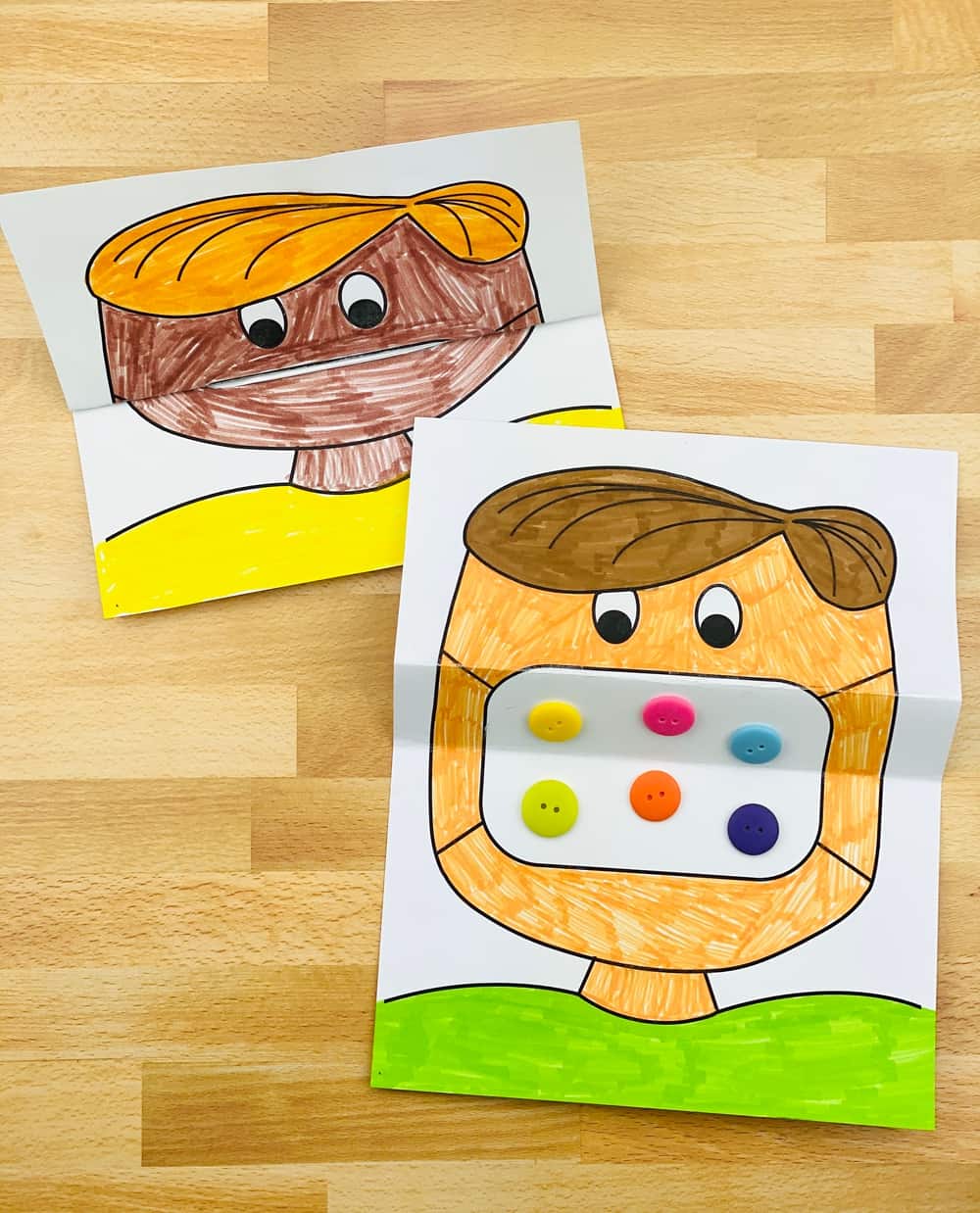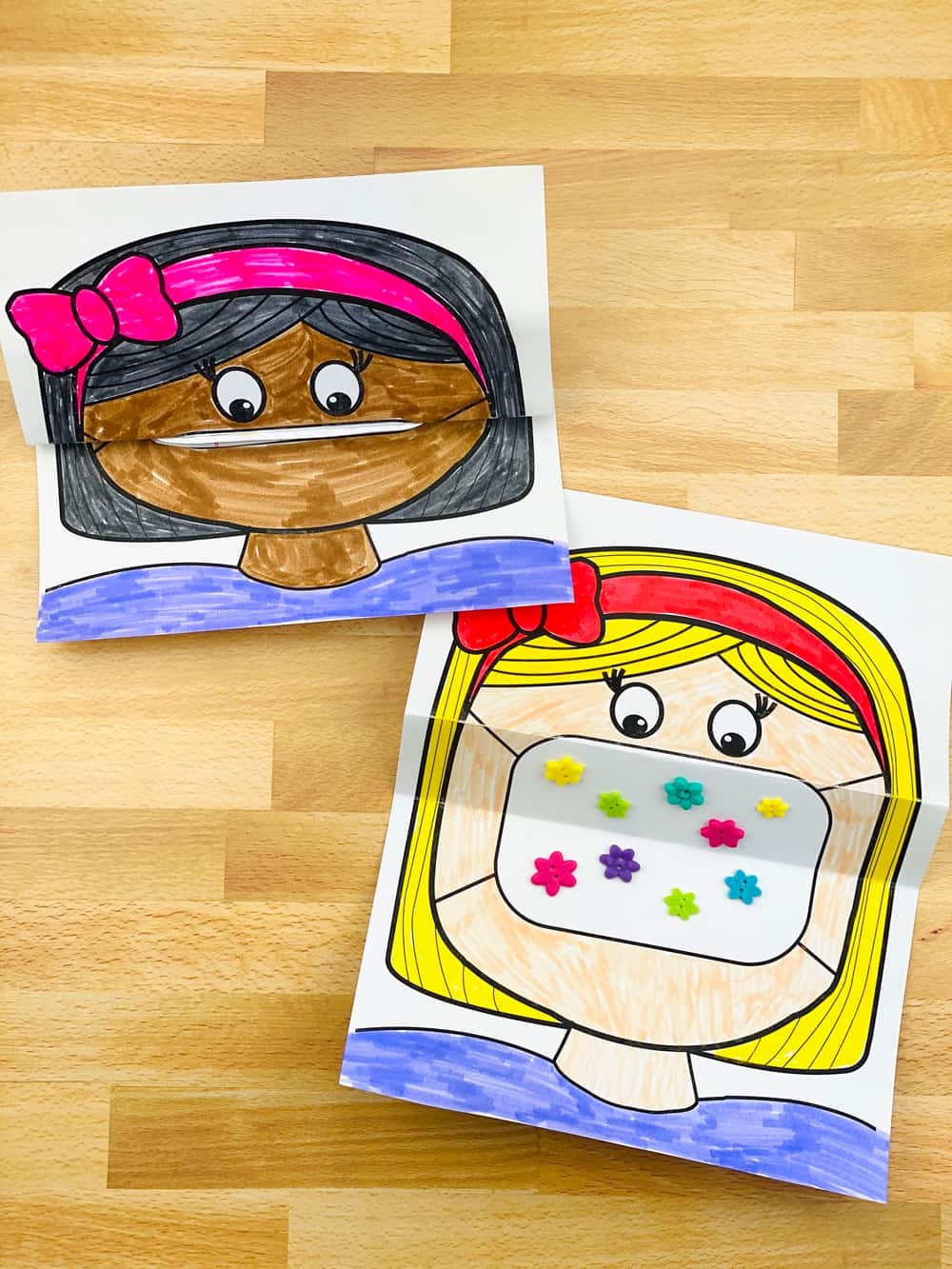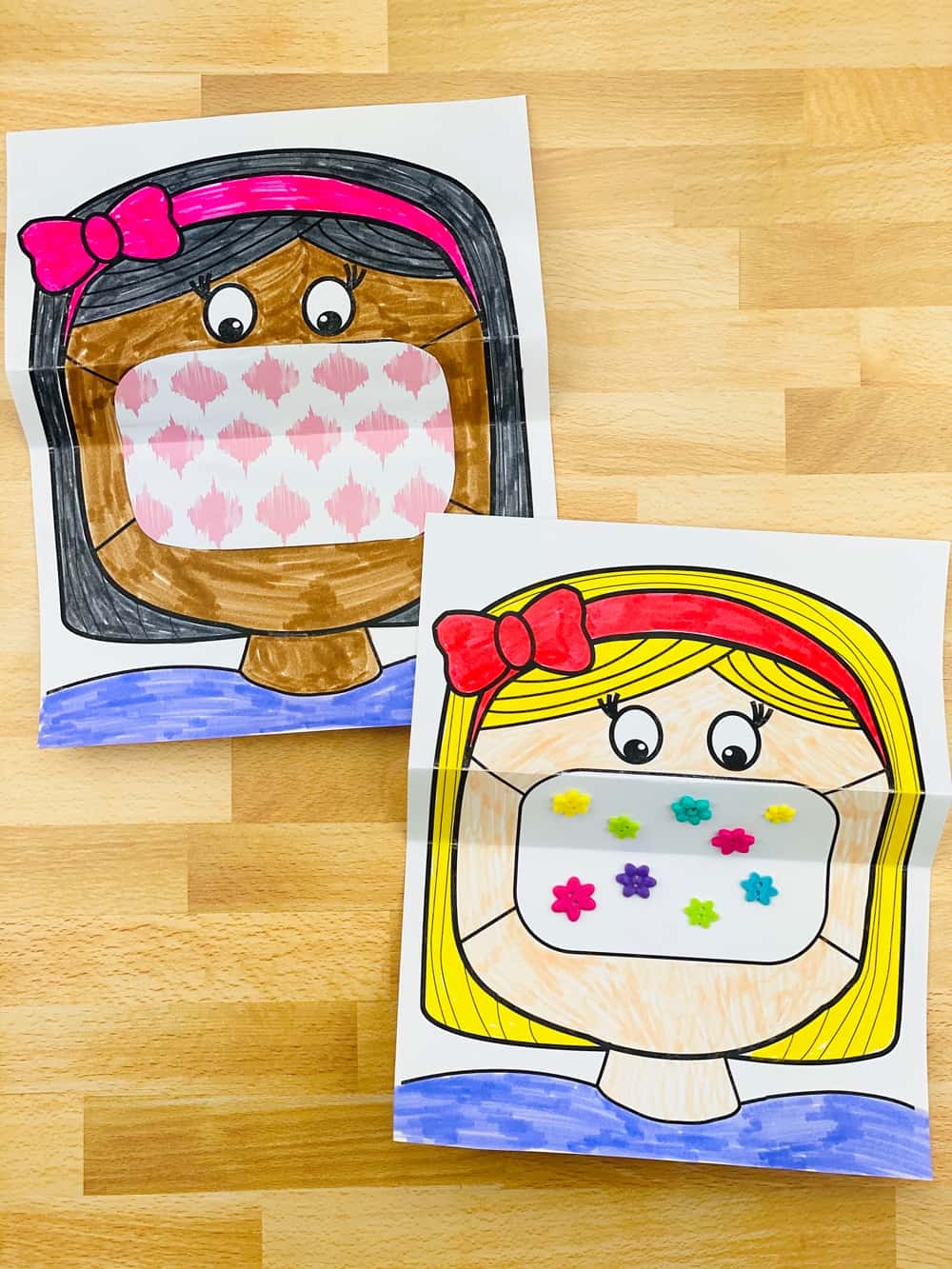 INSTRUCTIONS
Watch the video to see the mask decorating in action 
Step 1. Download and print out the free printable templates *see above under Materials.
Step 2. Get your kids coloring the features like hair, skin tone, shirt. 
Step 3. Fold your paper so the top portion closes up the mask. Watch the video to see up close the folds. 
Step 4. Lay out some crafty materials and get kids decorating their mask!
Open and close. So fun to see the mask reveal! Make and design as many masks as you want!
You might also like: 
The post MASK COLORING ART FOR KIDS appeared first on Hello Wonderful.
---
Share this post
---
---